Movies with music written by Eric Serra Fifth Element, The
The Fifth Element uses one of the newest tricks in the science fiction motion picture handbook: perform a visual and aural assault on viewers in the vain hope that they won't notice the lack of substance, logic, and intelligence. For a few recent...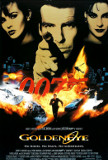 Goldeneye
Like everything else, James Bond (Pierce Brosnan) has had to change for the nineties. The venerable 007, coming off a long hiatus, has taken on his sixth face (the other five being Sean Connery, David Niven, George Lazenby, Roger Moore, and T...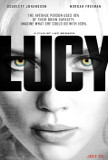 Lucy
Expectations for Lucy based on television commercials and theatrical trailers will result in a skewed and inaccurate representation of the film. This is not, as the marketing department of Universal Pictures would have one believe, a kick-ass supe... Professional, The (Leon)
The career aspirations of Mathilda (Natalie Portman) aren't those of the average 12-year old girl. Instead of wanting to be a doctor, fashion model, teacher, lawyer, or nuclear physicist, Mathilda has decided to follow in the footsteps of her best...