Movies with screenplay written by John Gatins Coach Carter
The main problem with Coach Carter can be summed up simply: too much sermonizing. In a way, it's hard to fault the film, because its heart is in the right place. The movie wants to impress upon teenagers that education is the first step on the pa... Dreamer
While many movies claim to be based on true stories, Dreamer takes it one step further. The film's official name is Dreamer: Inspired by a True Story. The word "inspired" allows a lot of creative license. In fact, very little of what happens in ...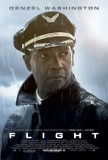 Flight
Flight is about addiction. In particular, it's about the long spiral that comes between the period when a person begins imbibing too much and when he acknowledges that he no longer has control and needs help. This is valid dramatic material, but it...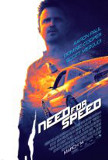 Need for Speed
Okay, no one anticipated that Need for Speed, the motion picture interpretation of the popular (and addictive) series of video games, would resemble Shakespeare. There was, however, a reasonable expectation that some of the adrenaline would transfe...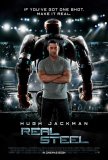 Real Steel
Real Steel, despite being dubbed the "Rock-em/Sock-em Robot movie," seeks to achieve more than such a limiting nickname might imply. A fusion of three popular genres - the father/son relationship movie, the boy-and-his-dog movie, and the sports mov... Varsity Blues
Move aside, Dennis Hopper. Step down, Alan Rickman. I am now convinced that no one can match Jon Voight when it comes to playing a thoroughly detestable bad guy. With his calm, sinister demeanor and menacing facial expression, Voight has the abi...