Cold War (Poland, 2018)
December 18, 2018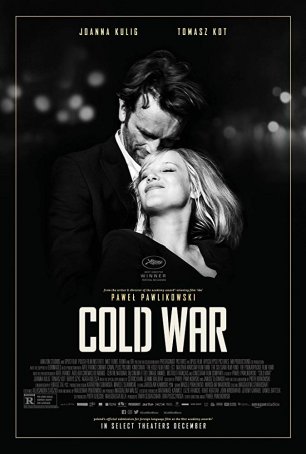 From its pristine black-and-white cinematography to the austere hopelessness of its doomed love story, Cold War is indeed cold. Set against the backdrop of Europe between 1949 and 1964, the movie details a romance as bleak as the surroundings. Filmed with a quiet intensity by Polish filmmaker Pawel Pawlikowski (who won an Oscar in 2015 for Ida and introduced the world to Emily Blunt in 2004's My Summer of Love), Cold War features a few too many ellipses and occasionally substitutes operatic tragedy for credible motivations. This results in a film that, although breathtaking to watch and emotionally wrenching, is strangely unsatisfying. It's as if by paring the production down to a sub-90 minute running time, Pawlikowski has robbed the viewer of key connective tissue that would have warmed the characters and their story.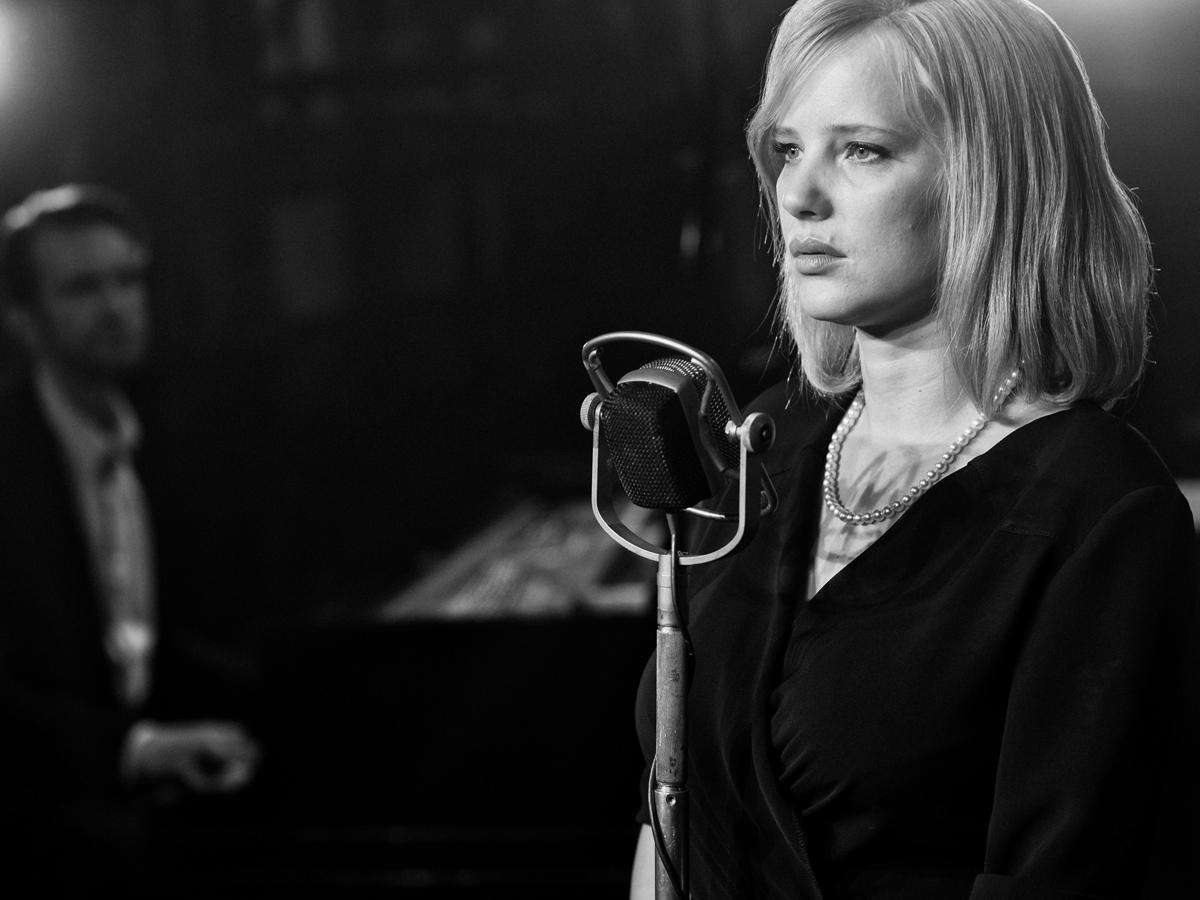 We first meet music director Wiktor (Tomasz Kot) and one of his singers, Zula (Joanna Kulig), deep in rural, post-war Poland. Like the world around them, they are still trying to find a sense of normalcy and, as they tour the country putting on a song-and-dance show that focuses on Polish folk music, they fall in love. Happiness doesn't last long, however. Wiktor, recognizing that his artistry will be compromised by the country's new Socialist masters (he is forced to incorporate a "patriotic" song into the show that is sung while a huge banner of Stalin is unfurled), escapes to Paris. Circumstances prevent Zula from accompanying him. For years, they are stranded on separate sides of the Iron Curtain until she contrives a way to join him in the City of Lights.
The reunion is joyful but, with Pawlikowski determined not to dwell on moments of delight, things soon turn sour. It's said that love isn't enough and, in Wiktor and Zula's case, that's true enough. She becomes restless and their love nest starts to seem like a prison. She drinks too much, is unhappy with the record they make together, and wallows in misery. All it takes is one rash decision and they find themselves once again separated – a condition neither of them can endure. They cannot be happy together or apart.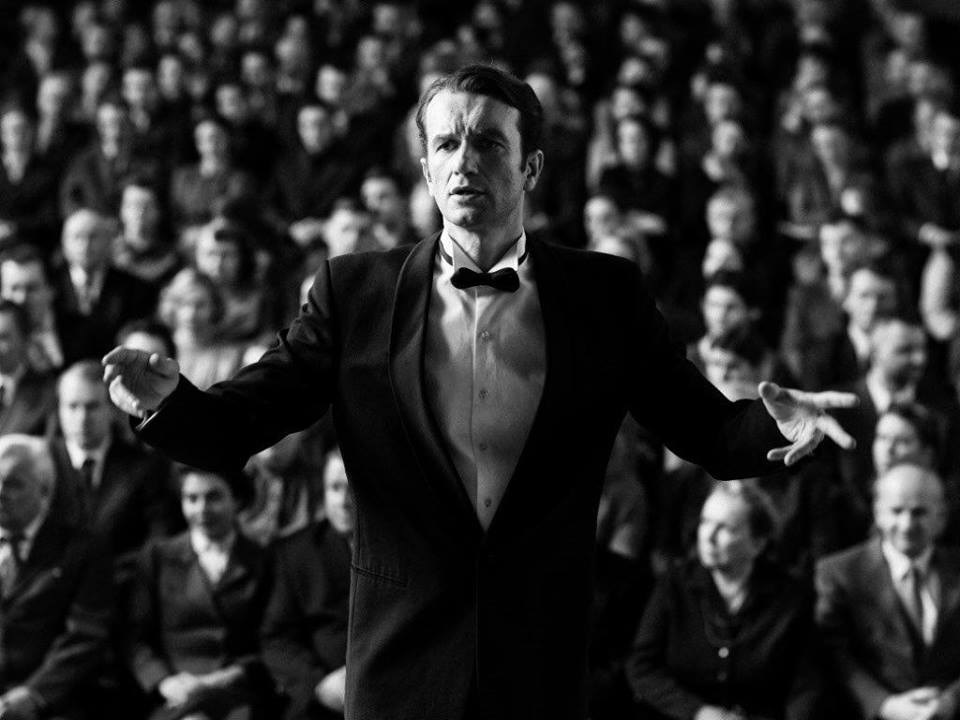 Cold War has a quiet, understated power but, as the movie lurches forward across the years, there's a sense that we aren't being given enough of the story to feel as deeply or powerfully as we should for these characters. We recognize the sadness of their situation and feel for them but it's as if we're watching a heavily edited version of an epic tragedy. (We're not – this is how Pawlikowski conceived and structured the film.)
The movie looks great. Lukasz Zal, who also shot Ida, has a way with black-and-white. The movie is gorgeous to look at and evokes pangs of nostalgia. The decision to use the Academy aspect ratio (4:3) rather than widescreen gives Cold War a strong retro-sense, almost as if it was some recently unearthed lost '60s film. Actors Tomasz Kot and Joanna Kulig give committed performances and, although they lack the gauzy chemistry that provokes bouts of giddiness in conventional romances, there is a deep sense of connection. Music plays a big part of Cold War, although a cultural divide may rob some of the folk tunes of their effectiveness for non-Polish viewers. (The music scene with the most energy utilizes "Rock Around the Clock.")
It's fair to argue that there's more truth in Cold War than in many love stories – that, although a romantic attachment isn't the best basis for a long-term relationship, its power cannot be denied or set aside. Pawlikowski used his parents' story as an inspiration for the screenplay and the movie is dedicated to them. That may be the warmest thing about Cold War, which makes the viewer feel the chill of the time, the place, and the inability of the characters to be in synch.
---
Cold War (Poland, 2018)
---

Three...better movies of this genre
worse movies of this genre
Three...better movies of Tomasz Kot
(There are no more better movies of Tomasz Kot)
worse movies of Tomasz Kot
(There are no more worst movies of Tomasz Kot)
Three...better movies of Joanna Kulig
(There are no more better movies of Joanna Kulig)
worse movies of Joanna Kulig
(There are no more worst movies of Joanna Kulig)