Movies starring William Hurt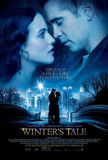 Winter's Tale
We live in a cynical world. A romantic fairy tale like Winter's Tale might have worked better in a kinder, gentler age but, in today's era of sarcasm and scorn, its flaws (of which there are many) are magnified. For something this sentimental to wo...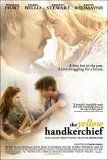 Yellow Handkerchief, The
Sluggish. Torpid. Boring. Those three words (and more) can describe The Yellow Handkerchief, a stultifying road trip movie whose inept screenplay is only partially counterbalanced by a trio of nice performances. There's only so much a talented ...