Movies with screenplay written by Melissa Rosenberg, Based On The Novel By Stephenie Meyer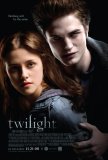 Twilight
In a statement that borders on the obvious, this review is not being written for the legions of loyal fans who have made Stephanie Meyer's novel Twilight the most popular piece of young adult literature to come along since Harry Potter left Hogwart...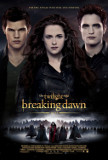 Twilight: Breaking Dawn Part Two
I'm of two minds about Breaking Dawn Part 2. Although it includes the most intense sequence in any of the movies, it also features an unforgivable example of motion picture bait-and-switch. It's deflating, a desperate attempt to make the finale of ...