Gigi (United States, 1958)
September 12, 2018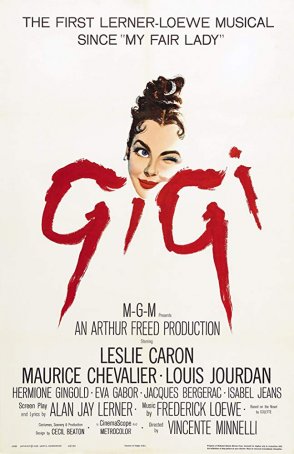 When it won the Best Picture Oscar at the 1959 ceremony, Gigi became only the second "pure" musical (after An American in Paris) to win that award. It was a harbinger of things to come. The 1960s would become known as the decade of the musical, at least insofar at the Academy Awards were concerned. Gigi not only won the Best Picture citation, it went nine-for-nine, also taking home statuettes in the Director, Adapted Screenplay, Set Direction, Cinematography, Costume Design, Editing, Score, and Song categories. As watched by a modern audience, it's hard to understand the intense love of the late-'50s film community. Gigi is an enjoyable parfait – a frothy concoction that at times makes the viewer giddy – but it lacks the traits of greatness one might expect from a production so dizzyingly honored.
Gigi, based on the novella by Colette, was adapted for the screen by Alan Jay Lerner. This was the first musical that Lerner and his collaborator, Frederick Loewe, developed initially as a movie. Over the years, a number of their plays, including Brigadoon, My Fair Lady, and Camelot, would receive motion picture adaptations, but Gigi was their only project to go the other way around (the stage version arrived in 1973). In tone and style, the music is representative of Lerner & Loewe's oeuvre, especially My Fair Lady. (The song, "Say a Prayer for Me Tonight," which Gigi sings to her cat, was originally written for My Fair Lady.)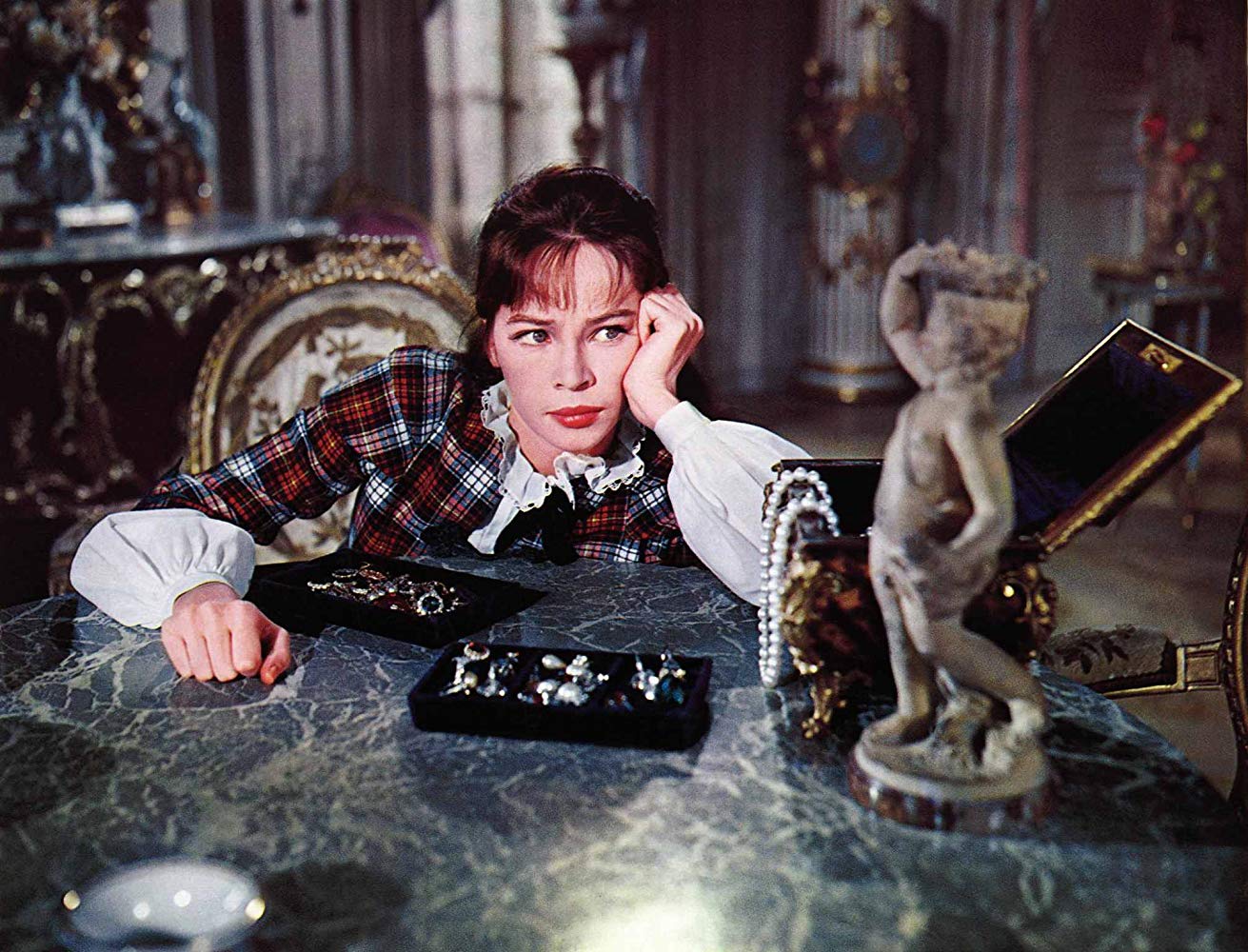 Gigi's fairy-tale inspired storyline contains all the familiar tropes from a more innocent era's romantic comedy genre. Certain racier elements of the storyline (for example, Gigi is courtesan-in-training) are tap-danced around to avoid running afoul of the still-potent Hays Code. The film is by no means puritanical – in fact, it openly deals with the French's sometimes lazy attitudes toward male fidelity in marriage – but the breezy approach and use of music allows Gigi to seem more wholesome than it is.
The movie focuses on the relationship between Gigi (Leslie Caron), a young girl of no particular pedigree, and Gaston Lachaille (Louis Jordan), one of Paris' most notorious playboys. Gaston, who takes after his uncle, Honore Lachaille (Maurice Chevalier), is known as a heartbreaker and his every affair is followed meticulously by the gossip sheets of the day. For many years, Gigi and Gaston have enjoyed a playful, platonic relationship like that of an older brother and younger sister. But, when Gigi appears before Gaston in an elegant gown, he realizes that not only is she a woman, but that she is a desirable woman and he wants her. The possibility of Gigi becoming Gaston's mistress delights her grandmother (Hermione Gingold) and her great-aunt (and teacher in all matters of courtesan etiquette), Alicia (Isabel Jeans), but it doesn't excite Gigi. She wants more than being the bed-partner and plaything of a prominent aristocrat, no matter how lofty the position may be. In the end, however, she agrees to the arrangement because being miserable with him is better than being miserable without him.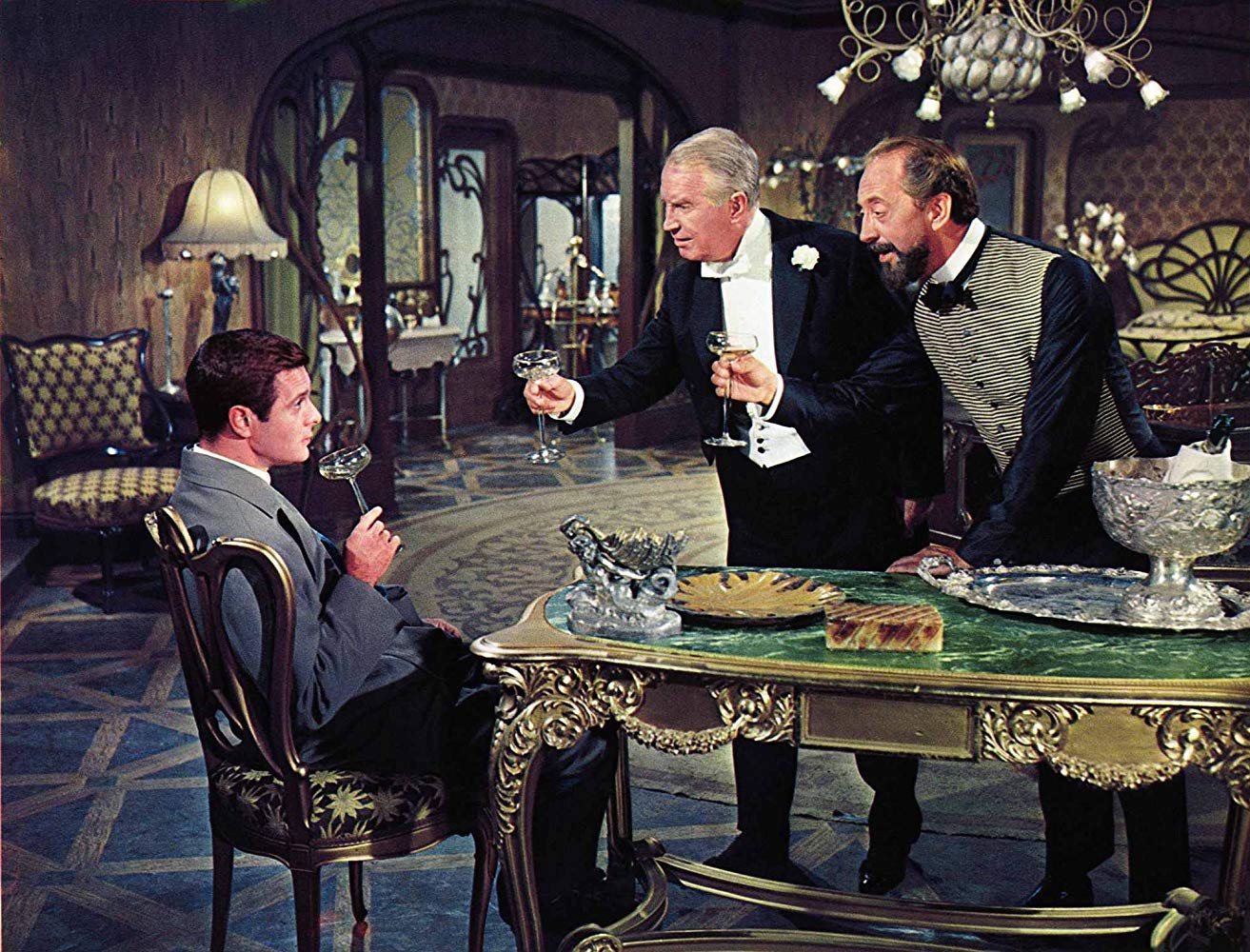 Although at first Gigi might seem to luxuriate in the lavish lifestyles of Gaston and Honore, it takes great pains to show glimpses of the emotional emptiness that accompanies such "high" living. Gaston never ceases to gripe about how "bored" he is by everything – his day-to-day routine, his mistresses, even the Eiffel Tower! Gigi's etiquette lessons – and her bemused reactions to them – illustrate her awareness of the pointless superficiality of living life by those rules. Like Eliza Doolittle, the key element of her charm is found in her rough edges.
Gigi features about a dozen songs, two of which are widely known outside of the film. "I Remember It Well" is a delightful ditty that contrasts Honore's gauzy recollections of events with what really happened, at least according to Gigi's grandmother, Madame Alvarez. "Thank Heaven for Little Girls" is one of the era's standards. Sung by (and associated with) Maurice Chevalier, it opens and closes the movie and eventually landed on the AFI's Top 100 Movie Songs list. It has been re-recorded numerous times and is so well-known that even people who have never heard of Gigi might recognize the tune.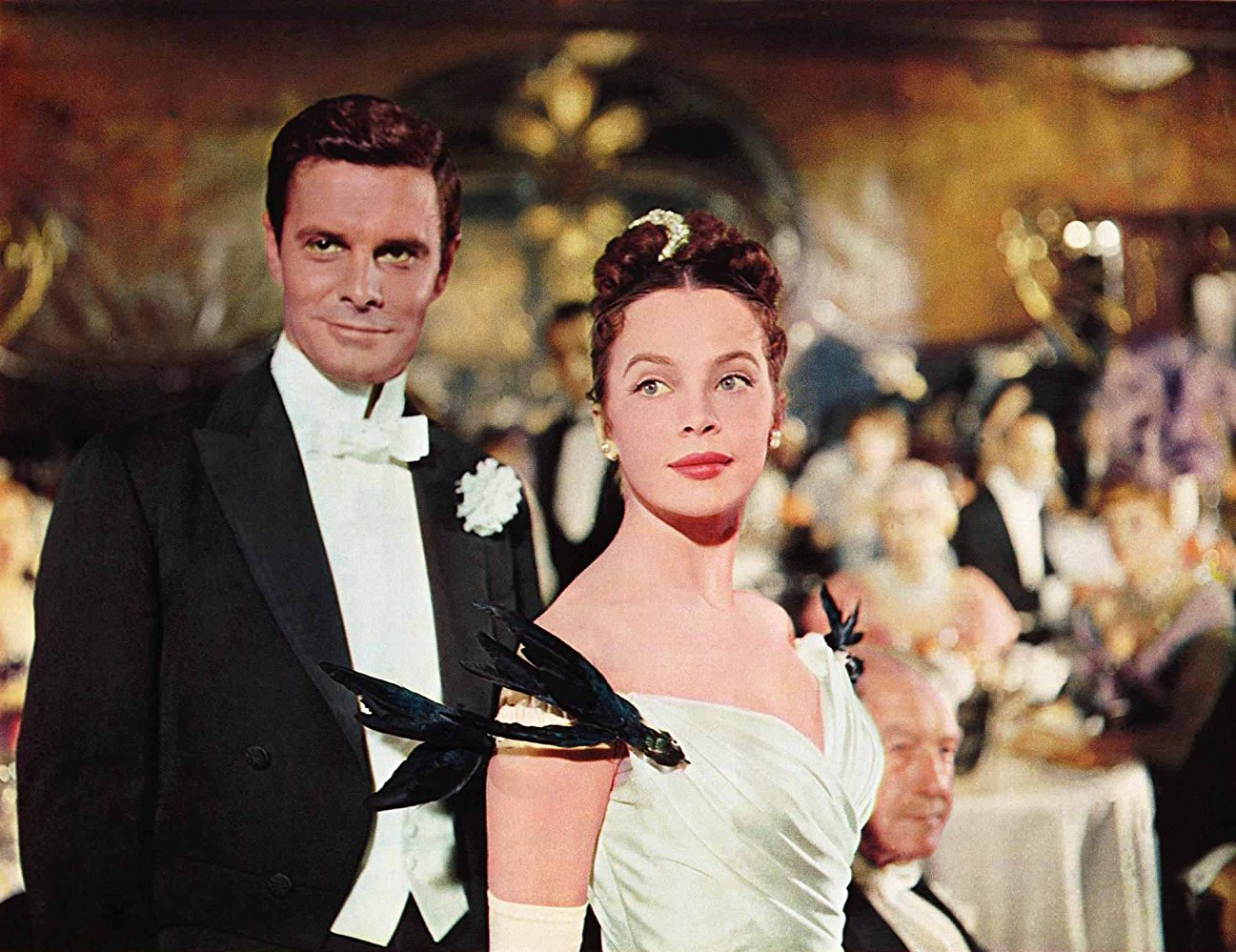 Although the role of Honore was written with Maurice Chevalier in mind, the two leads weren't decided upon until production was nearing. Consideration was originally given to Audrey Hepburn as Gigi (she played the part in a non-musical adaptation in the early 1950s) but either she declined or producer Arthur Freed vetoed her. Leslie Caron was eventually cast. Dirk Bogarde was the first choice for Gaston but, when it was learned that he was unavailable, Jordan was approached. While Chevalier and Jordan did their own singing, Caron's voice was dubbed during songs by Betty Wand (who would later provide Rita Moreno's singing voice for "A Boy Like That" in West Side Story). Jordan in particular is delightful, bringing a sense of self-deprecating wit to nearly every line. He and Caron share the right sort of chemistry for a love affair based more on romance than sex. (In other words, it's a G-rated sort of chemistry – they click but don't sizzle). Despite winning a boatload of Oscars, Gigi took home none in any of the acting categories (nor was it nominated for any).
When older people complain that they don't make romantic movies the way they used to, they're likely referring to films like Gigi. It's an adorable confection – light, airy, and largely without substance. The eye-catching colors and widescreen aspect ratio give it a modern look, even if many aspects of the production are old-fashioned. It would be hard to imagine anyone actively disliking Gigi – it's thoroughly enjoyable, especially if you like Lerner & Loewe songs and appreciate stately romances where a kiss is the pinnacle of passion. Nevertheless, Gigi's Best Picture Oscar win is a relic of its era. The passage of time has dimmed its greatness while at the same time imbuing it with a nostalgic element that allows it to work – albeit on a slightly different level – when seen today.
---
Gigi (United States, 1958)
Run Time: 1:55
U.S. Release Date: -
MPAA Rating:
"G"
Genre:
Musical/Romance
Subtitles: none
Theatrical Aspect Ratio: 2.35:1
---

Three...better movies of this genre
worse movies of this genre
Three...better movies of Leslie Caron
(There are no more better movies of Leslie Caron)
worse movies of Leslie Caron
(There are no more worst movies of Leslie Caron)
Three...better movies of Maurice Chevalier
(There are no more better movies of Maurice Chevalier)
worse movies of Maurice Chevalier
(There are no more worst movies of Maurice Chevalier)
Three...better movies of Louis Jordan
(There are no more better movies of Louis Jordan)
worse movies of Louis Jordan
(There are no more worst movies of Louis Jordan)