Harriet (United States, 2019)
October 30, 2019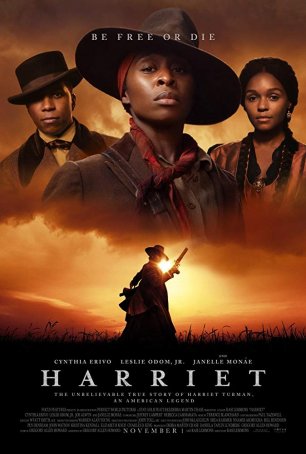 Harriet Tubman's story as presented in Kasi Lemmons' new feature, Harriet, is inspirational and crowd-pleasing. One of the most heroic figures on the mid-19th century abolitionist movement and the best remembered conductor on the Underground Railroad, Tubman has long deserved a cinematic portrait. And, while Harriet is effective in its portrayal of the title character (due in large part to an on-target performance from British singer/actress Cynthia Erivo), the overall feel is that of a conventional biopic. Perhaps constrained by mainstream expectations, Lemmons never strives for something epic, instead relying on the episodic approach embraced by many true-life stories. By blending facts, myths, and made-up material, Lemmons weaves a strong, engaging tale but, at least on some level, there's a sense of a missed opportunity to do something grander.
Harriet covers the period between 1849 and 1863 with the majority of the material transpiring during the first few years. The film's final 20 minutes are a little scattershot, breezing through a series of events including a climactic confrontation with the film's villain, Gideon Brodess (Joe Alwyn), and Harriet's Civil War involvement. When we first encounter Harriet, she is called by her birthname of Araminta "Minty" Ross. At age 27, she has been enslaved since birth to the Brodess family, who own a small Virginia plantation, and is currently married to a free man, John Tubman (Zackary Momoh). Her family situation is complicated. Her mother, Rit (Vanessa Bell Calloway), and siblings are owned by the Brodesses. However, her father, Ben (Clarke Peters), is (like John) a free man. Minty is unwilling to have children because, under current law, they would also be slaves even if their father had obtained his freedom. She desires liberty and, when the Brodesses decide to sell her, she finds the impetus to obtain it by running away.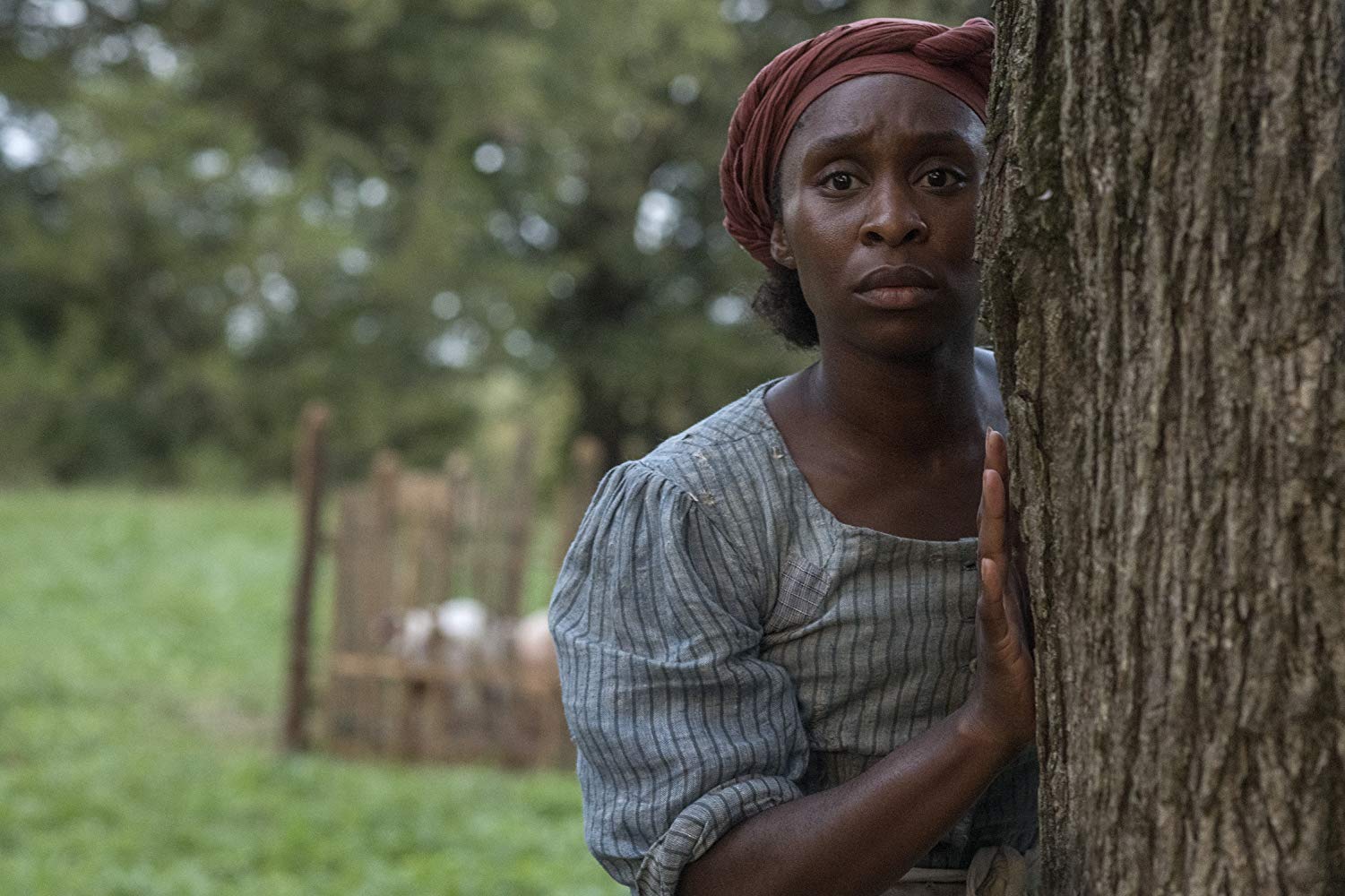 Her journey to the north is long and arduous but she is helped by participants in the Underground Railway – a loosely connected network of abolitionists, ex-slaves, and Quakers who support escapees on their trips to Pennsylvania.  A local minister, Reverend Green (Vondie Curtis-Hall, the director's husband), outlines the route she should take and, along the way, she is guided and abetted by a variety of folks – black and white – until she reaches Philadelphia where she aligns with William Still (Leslie Odom Jr.) and his Anti-Slavery group. Instead of living a simple life and enjoying her freedom, Minty (using the free name of "Harriet Tubman") returns to Virginia to rescue members of her family – the first of many missions she will undertake. Once the Fugitive Slave Law of 1850 is passed, the trips become longer and more dangerous since escapees must make it all the way to Canada for their liberty to be assured.
In order to make Harriet more accessible to a mainstream audience, Lemmons and her co-screenwriter, Gregory Allen Howard, invent a traditional villain. Representing the entirety of the white, slave-owning patriarchy, Gideon is fashioned as being obsessed with capturing and torturing Harriet. He follows her to Philadelphia and, with the help of a thug slave tracker, kills one of her friends and nearly captures her. The movie builds to an inevitable confrontation between the two. Most of this material feels at odds with the film's historically established elements.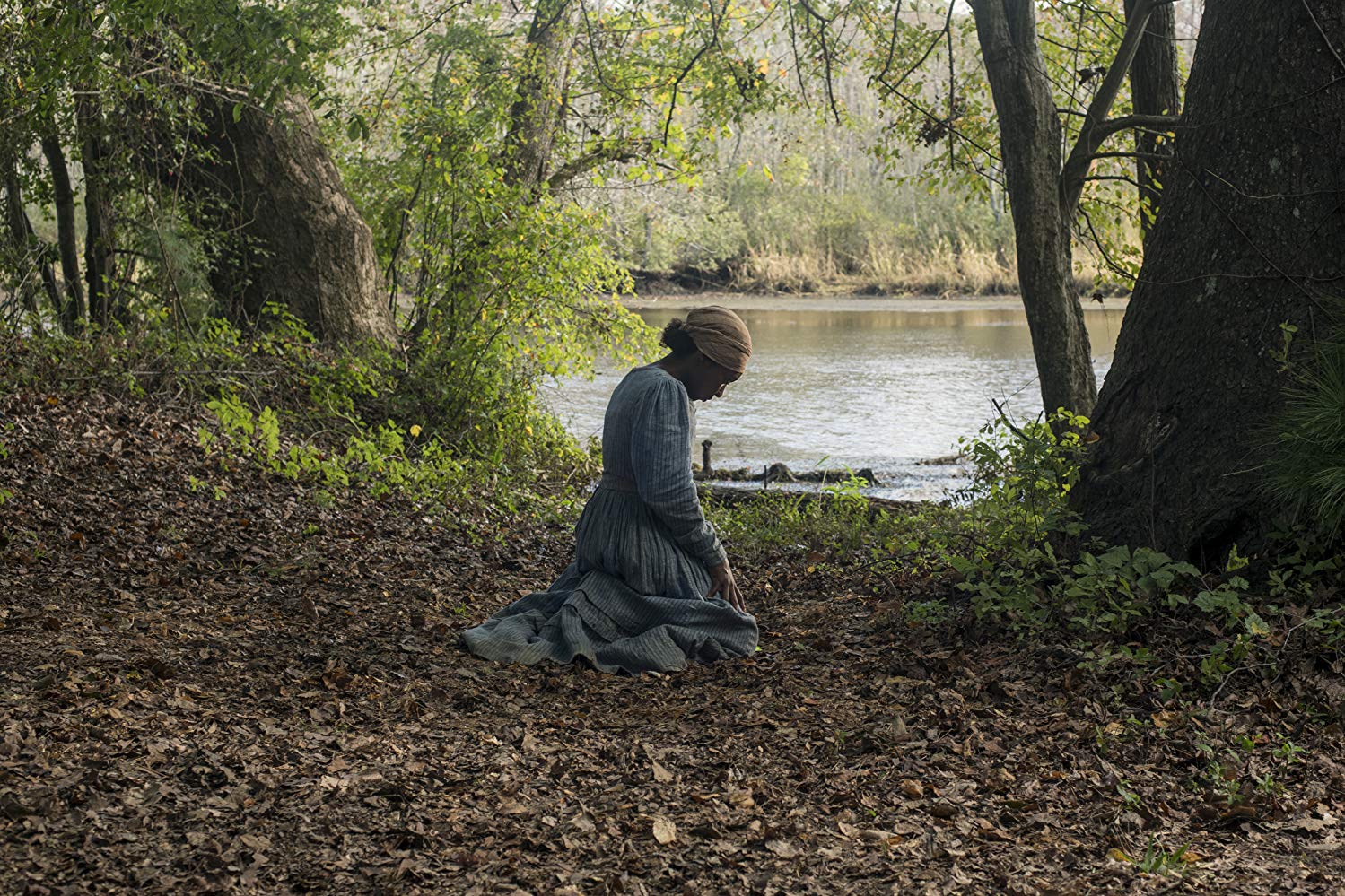 The PG-13 rating limits the degree to which the horrors of slavery can be depicted and this arguably limits Harriet's power. When it comes to the impetus, implications, and consequences of executing an escape, 12 Years a Slave offers a more compelling treatment. Although delivering a gut-punch would have made Harriet a different film, it could have deepened the character's motivations and raised the stakes. It might also have allowed the narrative to focus more on the mechanics and dangers of the Underground Railroad. 
If one looks at the old brown-and-white photographs of Harriet Tubman, two things are immediately apparent: her expression is bleak and her stare bores into the camera. In portraying this character, Cynthia Erivo brings those pictures to life. If her Harriet smiles at any point during the film, it's fleeting, and the actress has mastered the intensity of the woman's gaze, full of outrage and recrimination. Erivo is a standout in this modest, well-intentioned story of courage and inspiration, and is worthy of consideration when Oscar nominations are handed out.
---
Harriet (United States, 2019)
---

Three...better movies of this genre
worse movies of this genre
Three...better movies of Cynthia Erivo
(There are no more better movies of Cynthia Erivo)
worse movies of Cynthia Erivo
(There are no more worst movies of Cynthia Erivo)
Three...better movies of Leslie Odom Jr.
worse movies of Leslie Odom Jr.
(There are no more worst movies of Leslie Odom Jr.)
Three...better movies of Joe Alwyn
(There are no more better movies of Joe Alwyn)
worse movies of Joe Alwyn
(There are no more worst movies of Joe Alwyn)