Patti Cake$ (United States, 2017)
August 17, 2017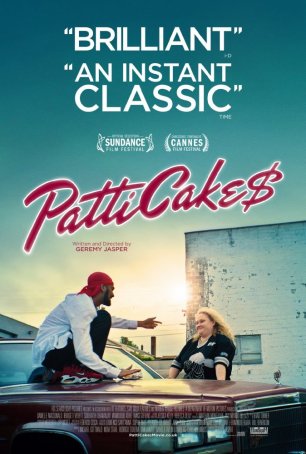 Since 1976, many rags-to-riches films have commonly been described as "Rocky with x", where "x" represents the competition-related subject of the film (e.g., "baseball", "karate", "singing"). Few, however, have matched Rocky as closely as Patti Cake$, the feature debut of music video director Geremy Jasper that's highlighted by the powerhouse, could-earn-her-an-Oscar-nomination performance of Aussie Danielle Macdonald. This is a feel-good tale through-and-through yet, because of the aesthetic and setting, it doesn't feel cloying and artificial. And, perhaps most importantly, it earns the modest ending.
Rocky, it must be remembered, wasn't just about the struggle of an unknown pugilist to become a champion. It was about a working-class stiff finding himself and pursuing his goals. In the end, Rocky's wooing of Adrian was more important that his bout with Apollo Creed. He didn't need to win the fight to succeed – his hard-fought loss gave him the self-respect he had chased for his adult life. The setting, the grim and gritty parts of Philadelphia, weren't romantic or sentimentalized. The movie was designed to be about regular people, not elite movie-type characters. Neither Rocky nor Adrian was conventionally attractive by Hollywood standards – they looked (for lack of a better description) a lot like the people sitting in seats watching the film. Rocky became popular because the movie connected with viewers in a way that few other sports/competition films have. Now, replace "Rocky" with "Patti Cake$", "boxing" with "rap music", and "Philadelphia" with "Northern New Jersey", and you have the heart and soul of Patti Cake$ and an understanding of why it works.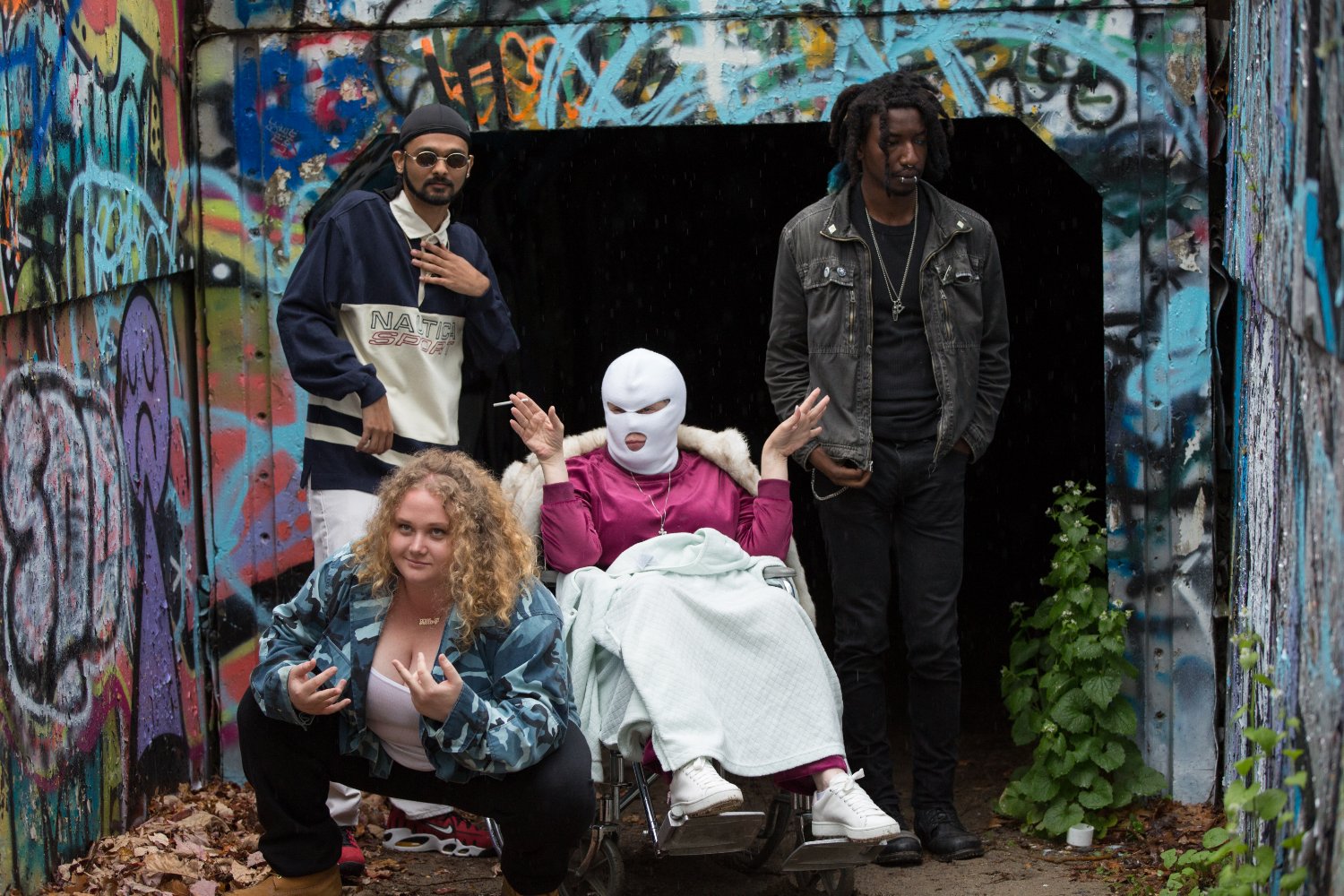 Patricia "Dumbo" Dombrowski a.k.a. "Killa P" (Macdonald) is a bartender in a neighborhood dive whose life starts and ends with being in debt. Overweight and underpaid, she lives with her perpetually drunk mother, Barb (Bridget Everett), has no boyfriend, and cares for her ailing grandmother (Cathy Moriarty). She loves rap and can come up with lyrics on the spot. Her music partner, pharmacist Jheri (Siddharth Dhananjay), thinks Patti is destined for greatness but it constantly eludes her. She has moments, like when she holds her own in a street rap competition (before getting punched in the face by the sore loser), but, with every passing day, her dream seems farther away. Then, after a chance meeting with a dark, mysterious anarchist (Mamoudou Athie) who initially goes without a name (it's later revealed to be the ironically prosaic "Bob"), Patti decides to give music another chance. Alongside Jheri and Bob, and with support from her grandmother, Patti forms the group PBNJ. They record a CD, play a live show, and roll the dice. And, if the first time is snake eyes, there's always another shot…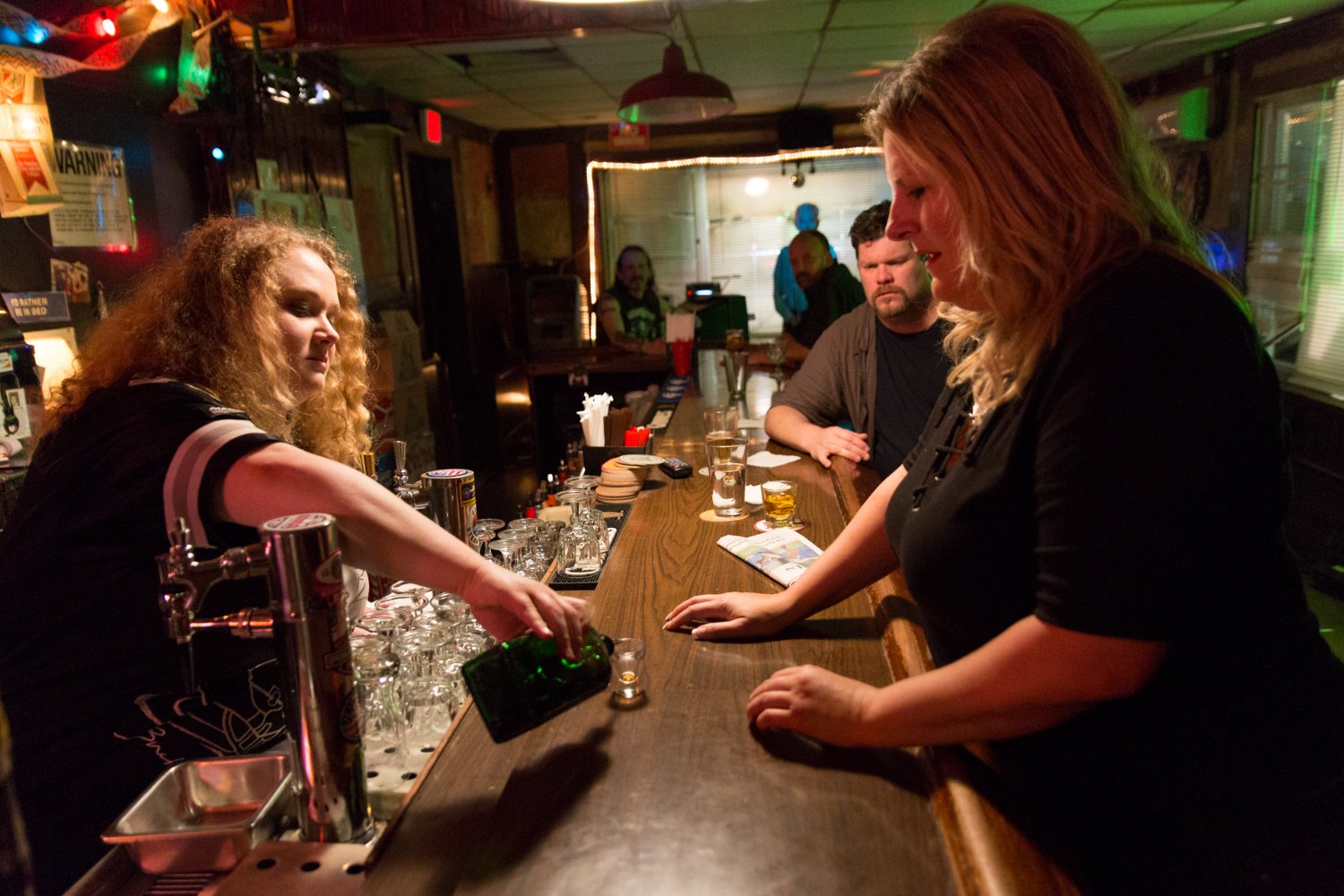 Patti Cake$ accurately captures the working class atmosphere of New Jersey's blue collar neighborhoods. It's not pretty or cinematic, but it's real. All the characters are believable within this setting. Like Rocky, their day jobs aren't glamorous, their love affairs aren't erotic, and their passions are raw. Jasper, who hails from the Garden State, knows the place well. This isn't a Valentine to New Jersey but it's a fair, accurate representation. From the accent to the attitude, Danielle Macdonald plays the perfect Jersey girl, putting aside the little footnote that she was born halfway around the world. Not finding much success in Australia, she pursued her dream to the United States and has found her defining role in Patti.
This certainly isn't the first rap movie to focus on the "rags to riches" aspect. It's probably the best and most accessible since 2005's Hustle and Flow and also recalls 8 Mile. The rap scenes are electric – this is partly because of the way Jasper films them, knowing exactly how to move the camera to capture the power of the moment (with his music video background, this is unsurprising) – and partly because of the confidence with which Macdonald plays them, spitting out the often-profane lyrics with conviction.
Patti Cake$ was a standout at the 2017 Sundance Film Festival, where it was snapped up by Fox Searchlight. By releasing it in mid-August, the distributor is hoping to allow it to find an audience in a less competitive marketplace. Word-of-mouth should be Patti Cake$' best friend. The movie has an exuberance for life without seeming to fall prey to every Hollywood cliché in the book and it's a safe bet that most people who see it will leave the theater in a good mood. Patti Cake$ is a gem – a little rough around the edges but not so much that the shine is diminished.
---
Patti Cake$ (United States, 2017)
---

Three...better movies of this genre
worse movies of this genre
Three...better movies of Danielle Macdonald
(There are no more better movies of Danielle Macdonald)
worse movies of Danielle Macdonald
(There are no more worst movies of Danielle Macdonald)
Three...better movies of Bridget Everett
(There are no more better movies of Bridget Everett)
worse movies of Bridget Everett
(There are no more worst movies of Bridget Everett)
Three...better movies of Siddharth Dhananjay
(There are no more better movies of Siddharth Dhananjay)
worse movies of Siddharth Dhananjay
(There are no more worst movies of Siddharth Dhananjay)