Peanuts Movie, The (United States, 2015)
November 05, 2015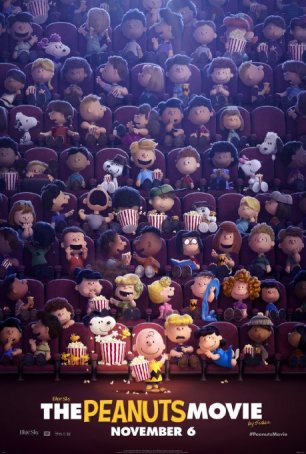 Nostalgia - many movies (especially sequels to long-lasting franchises) trade in it to one degree or another. Few films, however, rely on its impact as strongly as The Peanuts Movie, the first big-screen outing for Charlie Brown & friends since 1980's Bon Voyage, Charlie Brown. Thanks to the ubiquitous TV specials, kids today are familiar with the Peanuts gang even though the last original newspaper comic strip was published in February 2000 (the day after creator Charles M. Schulz's death). Still, the primary audience for The Peanuts Movie would seem to be the adults who grew up on the characters. Peanuts has been around for 65 years so a majority of Americans have some history with it. In making the latest chapter, the filmmakers (including Schulz's son and grandson, who collaborated on the screenplay) took great pains not to alienate older fans.
The only concession The Peanuts Movie makes to modern animation is that it uses computer generated images rather than hand-drawn representations. (The 3-D is a colossal failure - unnecessary and at times distracting.) The overall look, however, reflects Schulz's strips and the TV specials with static backgrounds and a rough, "unfinished" appearance. There are flashbacks and dream sequences when viewers are treated to hand-drawn sequences. Although the score was composed by Christoph Beck and features new music, copious use is made of the original Vince Guaraldi arrangements, most notably "Linus and Lucy" (known to many as "The Peanuts Theme"), which is employed three times during the course of The Peanuts Movie.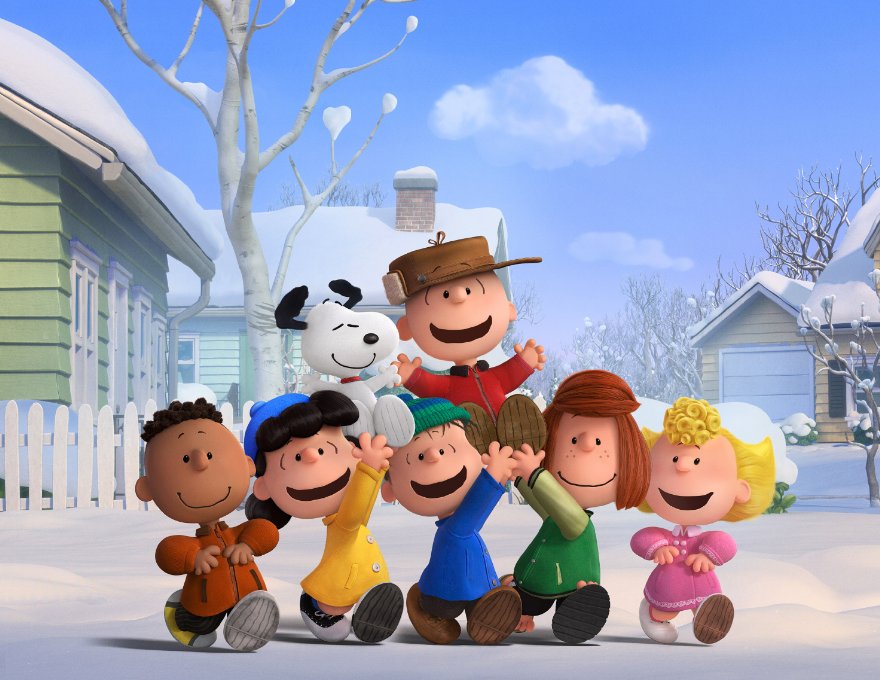 To the extent that the movie has a storyline, it's about the infatuation of Charlie (voice of Noah Schnapp) with The Little Red-Haired Girl (Francesca Capaldi) and the lessons he learns about self-worth as a result. Really, though, The Peanuts Movie is just an excuse to thumb through 50 years of Schulz cartoons. There are nods to the most popular TV specials - a mention of The Great Pumpkin, carolers singing Guaraldi's "Christmas Time Is Here," and a reference to Charlie Brown's culinary limitations. Charlie has problems with baseball and flying a kite. Lucy still charges five cents for playing the psychiatrist. For one scene, Snoopy takes on the persona of Joe Cool. In numerous fantasy sequences, he becomes the WWI ace in dogfights with the Red Baron. To those with even a limited exposure to Peanuts over the years, this will feel like a homecoming. Is that a bad thing? No, but it's more of a trip down memory lane than something new.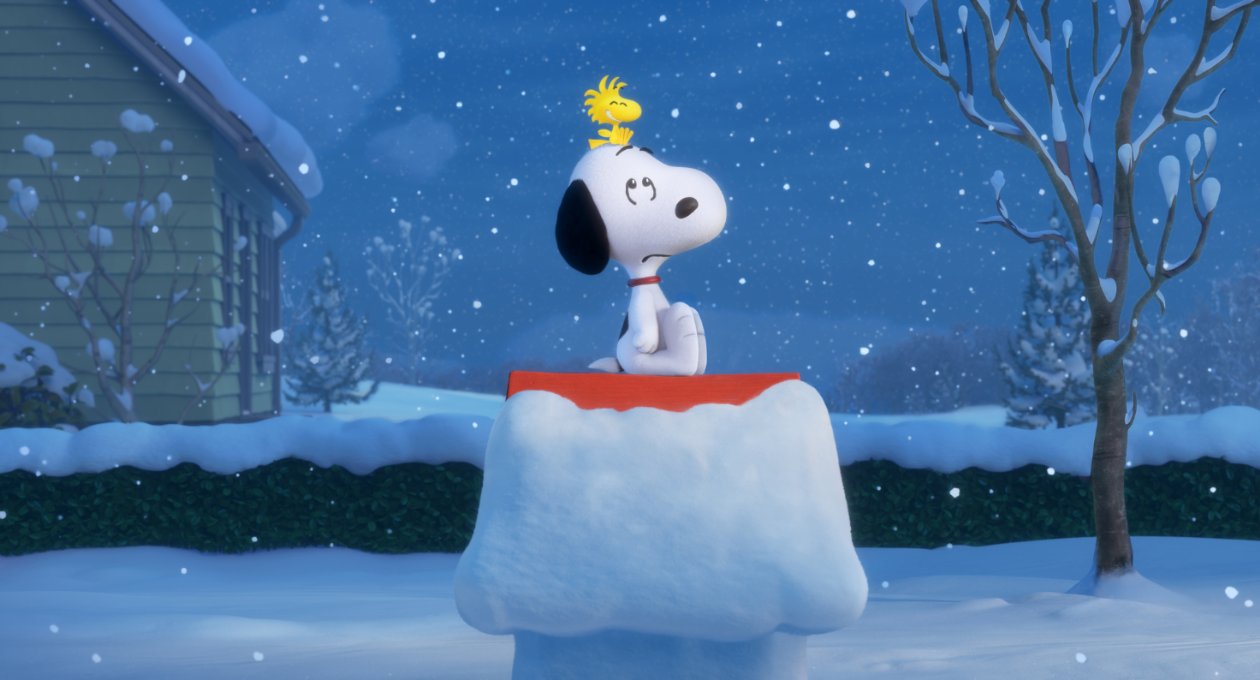 The voice work is on-target - the child actors, none of whom have played these parts before and many of whom have limited professional experience, nail their characters. They sound just like we expect them to sound. The Peanuts Movie features no famous voices because it doesn't need any. Even a well-known cameo would have unbalanced things and the producers recognize that. This movie is unashamedly about Schultz's creations. What celebrity could be bigger than Charlie Brown, after all? (As a side note, the late Bill Melendez, who gave voice to Snoopy and Woodstock in the TV shows and movies dating back to 1966, provides the same service here via archived sounds.)
It's often said that animated films make for good family fare when they work on two levels - one to engage kids and another to keep parents involved. With its wholesome characters and innocent isolation from modern cynicism, The Peanuts Movie is perhaps an exception. For children, enjoyment begins with the familiar characters and their amusing antics. For adults, appreciation occurs not because of double entendres (Shrek) or profound revelations (Toy Story) but because this production stimulates warm memories of long-ago tender days. And that means everyone enjoying The Peanuts Movie is doing so for similar reasons regardless of physical age.
---
Peanuts Movie, The (United States, 2015)
---

Three...better movies of this genre
worse movies of this genre
Three...better movies of (voices) Noah Schnapp
(There are no more better movies of (voices) Noah Schnapp)
worse movies of (voices) Noah Schnapp
(There are no more worst movies of (voices) Noah Schnapp)
Three...better movies of Alexander Garfin
(There are no more better movies of Alexander Garfin)
worse movies of Alexander Garfin
(There are no more worst movies of Alexander Garfin)
Three...better movies of Hadley Belle Miller
(There are no more better movies of Hadley Belle Miller)
worse movies of Hadley Belle Miller
(There are no more worst movies of Hadley Belle Miller)