Movies starring Cecile De France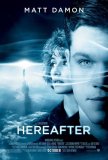 Hereafter
It's safe to say that, as a director, Clint Eastwood shows no fear. Only a few years beyond telling the story of Iwo Jima from the Japanese point-of-view, Eastwood ventures down another little traveled cinematic avenue by making what is essentiall... High Tension
When I first saw High Tension at the 2003 Toronto Film Festival, I wrote the following: " [High Tension] has virtually no chance of finding a North American distributor. After all, what's the market for slasher films with subtitles?" Imagine my ...
Mesrine: Killer Instinct
If there's one thing to be disliked about Mesrine: Killer Instinct, it's the inauspicious ending. Part One of a two-part saga (with the conclusion in Mesrine: Public Enemy Number One), the movie feels incomplete, which is unsurprising considering ...