Movies starring Fran Kranz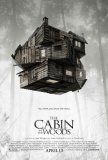 Cabin in the Woods, The
Note: The Cabin in the Woods works best if left unspoiled. Its impact relies not on a single unexpected twist but upon the cumulative impact of little unanticipated actions and incidents. It's virtually impossible to write anything coherent without...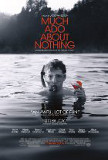 Much Ado about Nothing
For a filmmaker like Joss Whedon, known world-wide for playing with huge budgets in genre entertainment, the choice to bring to the screen one of Shakespeare's most popular comedies using a low-budget, "experimental" style might seem an odd choice....