Movies in the Comedy/Drama genre About a Boy
Talk about an unenviable task... Universal Pictures has chosen About a Boy to be a sacrificial lamb, electing to open it on May 17, opposite Attack of the Clones. Maybe they're hoping that movie-goers disappointed by sell-outs at the latest Star ...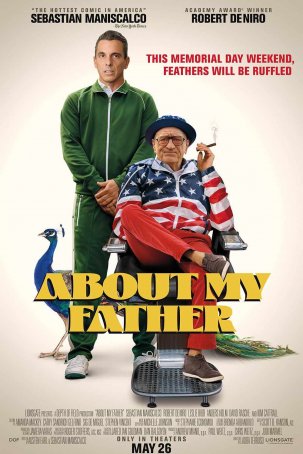 About My Father
I guess seeing Robert De Niro in movies like this one is the price we pay for him once again working with Martin Scorsese. While the Scorsese films are unquestionably more creatively satisfying, they aren't budgeted at a level designed to keep t...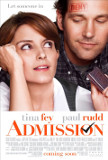 Admission
Admission is a serviceable, sporadically entertaining motion picture that has been aggressively developed for mainstream consumption. Infused with an almost relentless blandness, it's defined by soft comedy (a few laughs here and there), flaccid dr... Advocate, The
"A few years ago, a friend sent me a book about the prosecution of animals in the Middle Ages... These trials read like modern courtroom dramas. Since the animals were given a full defense counsel and were prosecuted with the whole rigor of the la... American Beauty
Over the years, many films have taken a dark look at the supposedly perfect ideal of a white picket fence, a little house, and a nuclear family. For many, the suburban life is the American dream. For others, however, it can turn into a twisted ni... Art School Confidential
For Art School Confidential, director Terry Zwigoff has re-teamed with Daniel Clowes for an offbeat and bitingly satirical look at the college era coming of age story. Considering Zwigoff's resume, which includes Bad Santa and Ghost World (based o... Avenue Montaigne
Sometimes movies don't have to be complicated. They don't have to "say" anything or espouse a particular philosophy. There doesn't have to be a deeper meaning beyond exploring slices in the lives of several unpretentious characters. Such is the c... Best Man, The
The Best Man is not what it initially seems to be. Despite starting out with all the earmarks of a fairly ordinary romantic comedy, the project develops into a surprisingly effective look at a man's quest for rebirth after events topple him from a...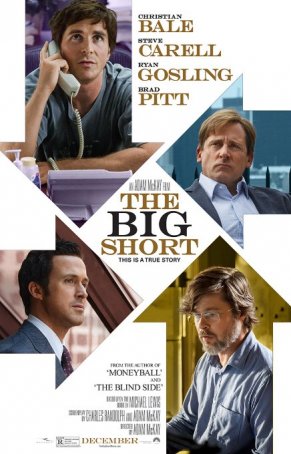 Big Short, The
Against all odds, The Big Short works. In fact, "works" is an understatement for what director Adam McKay has achieved with his improbable adaptation of Michael Lewis' nonfiction book about the 2008 global financial crisis. Writing ...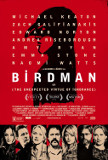 Birdman
Birdman (subtitled Or the Unexpected Virtue of Ignorance) is an ensemble film about theater life that occasionally takes time away from its dramatic/comedic narrative to skewer the pop culture sensibilities that have given rise to the so-called "mo...