Movies starring Max Minghella Art School Confidential
For Art School Confidential, director Terry Zwigoff has re-teamed with Daniel Clowes for an offbeat and bitingly satirical look at the college era coming of age story. Considering Zwigoff's resume, which includes Bad Santa and Ghost World (based o... Bee Season
It would be unfair and inaccurate to refer to Bee Season as "another dysfunctional family drama," although, in essence, that's what it is. Adapting from Myla Goldberg's novel, co-directors Scott McGehee and David Siegel (The Deep End) have fashione...
Ides of March, The
"Et tu, Brute?" The Ides of March illustrates the universally acknowledged truism that nothing can corrupt idealism more completely than politics. The sad thing about this American tragedy is that not a single twist, turn, or betrayal is difficu...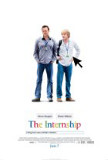 Internship, The
Perhaps The Internship might have worked eight years ago, had it been released in the wake of the unexpected success of Vince Vaughn and Owen Wilson's Wedding Crashers. (Emphasis on the word perhaps - this movie wouldn't have been any better in 200...