Movies starring Vince Vaughn Anchorman
There was a time, long before cable and VCRs, when live local news was one of the biggest commodities television stations had to sell. During this era, news anchors were judged far less by their journalistic skills than by their ability to convey ... Be Cool
Be Cool, the belated sequel to 1995's Get Shorty, has moments when we think it's going to work. It occasionally tantalizes with witty dialogue and sharp supporting performances. Alas, those are only teases - the film is priming us for something t... Break-Up, The
If you have a powerful desire to see Jennifer Aniston's bare butt, The Break-Up is not to be missed. But if the former Mrs. Pitt's posterior isn't high on your list of sights to see, the film is better left to unspool in theaters unviewed. The Br... Cell, The
New Line Cinema faces a monumental feat in attempting to market The Cell, a decidedly non-mainstream serial killer thriller that has the sensibilities of an art film. Visually enticing and intellectually demanding, The Cell takes viewers deep into...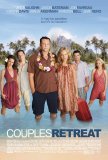 Couples Retreat
At the very least, it's necessary to respect what the filmmakers try to do with Couples Retreat, even if the end result isn't fully successful or satisfying. Their goal is to take the basic template for a raunchy sex comedy and change it up by ins...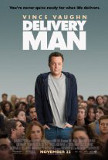 Delivery Man
Calling Delivery Man a "comedy" is a bit of a stretch, because it's rarely funny. Dumb, yes, but not in a way that's worthy of more than a half-hearted chuckle. Then again, it functions even worse as a "drama" because the production insults the vie...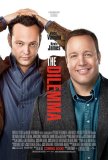 Dilemma, The
Ron Howard is unquestionably an A-list director, and his credentials are impeccable. When a filmmaker of Howard's status has a movie tossed into theaters during garbage time (January/February or August), it results in raised eyebrows and generates ... Dodgeball
Of course, Dodgeball isn't a true underdog anything, but that's all part of the joke. A blistering satire of feel-good sports movies, this film makes its mark via the most direct route: it lampoons by adopting the tried-and-true "straight" formul...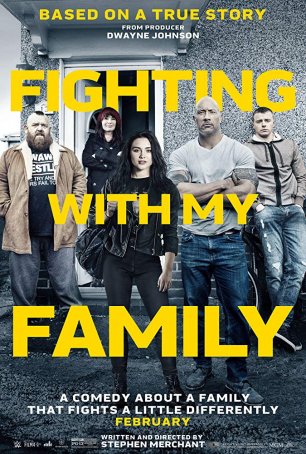 Fighting with My Family
Fighting with My Family is a fictionalized biographical look at how WWE performer Paige rose through the ranks of wrestling's minor leagues to achieve her dream of winning a title bout on international TV. Although the bones of the film's ...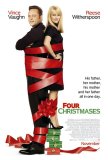 Four Christmases
This is what happens when a successful indie documentary filmmaker gets sucked in by the Hollywood system. As one can guess from the number of writers involved in this project, Four Christmases is wildly uneven, veering from screwball comedy to wo...