Movies starring Robert Duvall Apocalypse Now
Since its 1979 release, Apocalypse Now has been widely regarded as one of the most powerful and influential films about the Vietnam War. Were it not for the final thirty minutes, I might agree. There's little doubt that the bulk of the movie, whi... Apostle, The
For Robert Duvall, The Apostle was a labor of love. It is said that every man or woman has at least one story to tell; this is Duvall's. The film was in the making for over a decade, and, when no studio bought into it, Duvall put up the money... Civil Action, A
Let me begin this review by stating that I am weary of courtroom dramas. This is in large part because of John Grisham, whose popularity has encouraged screenwriters exploring this genre to fall into familiar, predictable patterns. Seen in retros...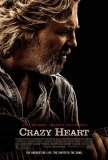 Crazy Heart
Crazy Heart is the country music version of The Wrestler: a grizzled veteran whose days in the spotlight are behind him struggles to keep going while seeing the world through a haze of regret and booze. The story is unremarkable; the alcoholic com... Deep Impact
Another summer, another double-dip of disaster dramas. This time around, instead of volcanoes, it's comets. The films in question, Mimi Leder's Deep Impact and Michael Bay's Armageddon, are separated by two months, so the first should have a ... Falling Down
Bill (Michael Douglas) is having a bad morning. He's stuck in his car in a traffic jam, his air conditioner isn't putting out any cold air, his windows won't work, and there's a fly buzzing around his head. Taken as a whole, all of this is enough...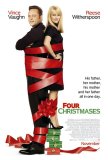 Four Christmases
This is what happens when a successful indie documentary filmmaker gets sucked in by the Hollywood system. As one can guess from the number of writers involved in this project, Four Christmases is wildly uneven, veering from screwball comedy to wo... Gingerbread Man, The
Combine the talents of director Robert Altman and actors Kenneth Branagh and Robert Duvall, and you have the apparent recipe for a motion picture worth waiting for. But, although The Gingerbread Man is a finely-tuned example of mainstream entertai... Godfather Part II, The
A companion piece in the truest sense of the term, The Godfather Part II garnered as much adulation as its predecessor, if not more. Receiving twelve Academy Award nominations, and again winning Best Picture (and this time Best Director for Coppol...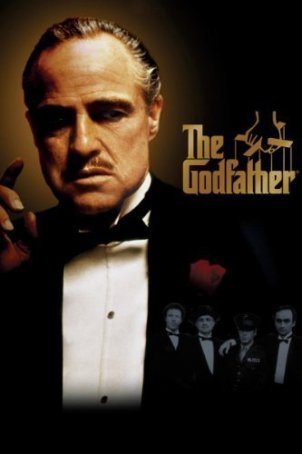 Godfather, The
Rarely can it be said that a film has defined a genre, but never is that more true than in the case of The Godfather. Since the release of the 1972 epic (which garnered ten Academy Award nominations and was named Best Picture), all "gangster movie...