Movies directed by Mimi Leder Deep Impact
Another summer, another double-dip of disaster dramas. This time around, instead of volcanoes, it's comets. The films in question, Mimi Leder's Deep Impact and Michael Bay's Armageddon, are separated by two months, so the first should have a ...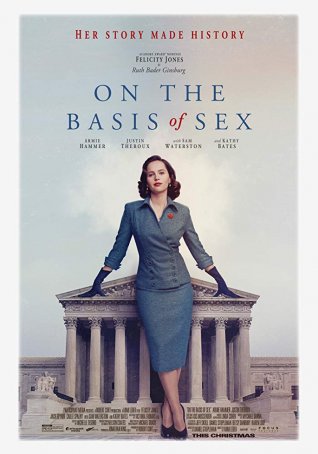 On the Basis of Sex
On the Basis of Sex is a perfectly adequate bio-pic focused on the early life and courtroom baptism of now-Justice Ruth Bader Ginsburg. Although less illuminating and more filled with Hollywood claptrap than the recent documentary hagiography ... Pay It Forward
Pay It Forward couldn't have more obvious aspirations if the filmmakers announced them. Featuring a top-notch cast; an adept script that meshes tragedy, light comedy, romance, and melodrama; and the kind of overall optimism that is a perfect tonic... Peacemaker, The
When the collaboration of Steven Spielberg, Jeffrey Katzenberg, and David Geffen on a new production company was first announced, it became the talk of the entertainment world. Soon, deals were being signed, contracts inked, and films placed into ...