Movies starring Kevin Spacey 21
21 is a perfect example of how something that's "based" on a true story can nevertheless exist mainly in the realm of fiction. While it's true that the source material for the movie, Ben Mezrich's Bringing Down the House relates events that actuall... American Beauty
Over the years, many films have taken a dark look at the supposedly perfect ideal of a white picket fence, a little house, and a nuclear family. For many, the suburban life is the American dream. For others, however, it can turn into a twisted ni...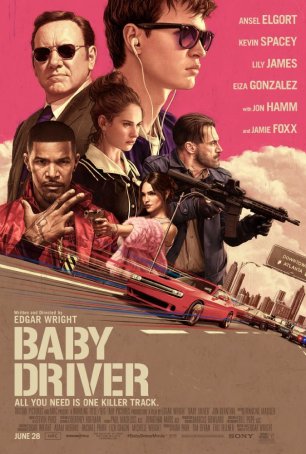 Baby Driver
Edgar Wright's Baby Driver seeks to inject a dose of high octane into a heist film while illustrating how it's possible to make a car chase exciting in an era when few action staples have become more boring and predictable. The film also s... Bug's Life, A
It's almost a shame that A Bug's Life is debuting so close in the wake of Antz (although, to be fair, the latter film was the first to enter production). No matter when the Pixar/Disney production reached theaters, comparisons between the two comp...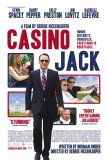 Casino Jack
Casino Jack (originally called Bagman), George Hickenlooper's dramatization of the rise and fall of lobbyist Jack Abramoff, can be succinctly summarized this way: the straightforward narrative provides a platform for a powerhouse performance by Kev... Fred Claus
Making an enjoyable family Christmas comedy must be one of the most difficult things to accomplish in Hollywood, because the late-year presence of a good one in multiplexes is more rare than a White Christmas in New York City. Fred Claus, which fi... Glengarry Glen Ross
Is Glengarry Glen Ross really about salesmen, or is it about a bankrupt culture that produces and nurtures them? Certainly, it stands alongside Wall Street as one of the most unflinching views of a mindset that informed a generation of salesmen and...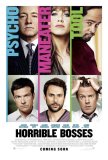 Horrible Bosses
Sometimes, it's all about the cast. That comment isn't meant to disparage the scriptwriting of Michael Markowitz, John Francis Daley, and Jonathan Goldstein, who offer their share of amusing situations and snappy one-liners, or the direction of Se... Hurlyburly
Hurlyburly is a talky film - the entire movie is constructed around lengthy sequences of dialogue where the characters talk and talk and talk, often saying nothing. However, because the vocal rhythms are so perfect, the words are so well-chosen, a... L.A. Confidential
Crooked cops. The mystery and allure of Hollywood in the '50s. Death, double-crossing, and secret alliances. Paparazzi waiting to get that one breakthrough picture. These are just some of the elements that make Curtis Hanson's L.A. Confiden...