Movies starring Russell Crowe 3:10 To Yuma
Once upon a time, the Western served the function that currently resides within the purview of Science Fiction: use an allegorical approach to explore themes and ideas that might not fit well within the scope of a traditional motion picture. It ha... American Gangster
American Gangster is compelling in the same way that many mob-related motion pictures are compelling, but it fails to achieve the greatness that the best of them attain. The problem with American Gangster may be that it tries to hard to provide bal... Beautiful Mind, A
A Beautiful Mind is a beautifully written, effectively acted, and meticulously crafted effort that is likely to remind many viewers of a simple axiom: a movie doesn't have to be groundbreaking to be compelling. Originality is a prized commodity beca...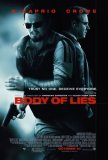 Body of Lies
Body of Lies is an adult thriller with such a high narrative density that even a brief trip to the restroom may result in key plot points being lost. The film is the antithesis of a slick, superficial feature like Eagle Eye. It both demands and re...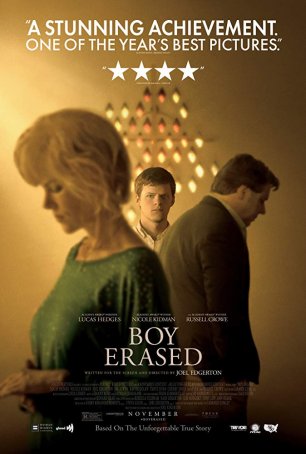 Boy Erased
"Conversion Therapy." It sounds benign, perhaps even welcoming. The truth, as exposed in the articles and memoirs written by Garrard Conley, is far different. The intention of this process, which has been vociferously denounced by nearly e...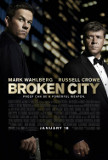 Broken City
Broken City? More appropriately, Broken Movie. There's an old multiplex proverb that goes something like this: "Beware ye movies opening in January that star A-list actors." Broken City illustrates the wisdom of those words. This mess of a moti... Cinderella Man
Consider Cinderella Man to be a Depression era Rocky. While that may at first seem like a glib way to describe Ron Howard's rags-to-riches boxing drama, a careful examination of the storyline reveals numerous similarities between this drama and Sy... Gladiator
Gladiator is the kind of movie upon which Hollywood once built its reputation but rarely produces anymore: the spectacle. Filled with larger-than-life characters, gorgeous scenery, impressive set design, and epic storytelling, Gladiator is design... Good Year, A
The desire for familiarity in movies can lead to sequels and re-makes, but that doesn't always have to be the case. It can also mean the use of storyline everyone sitting in the theater knows. A Good Year is a respectable retelling of the "back to ... Insider, The
It has been four years since the events depicted in Michael Mann's The Insider occurred. Actually, to be precise, it has been four years since some of them occurred. In the interests of drama, a certain amount of "fictionalization" has taken plac...