Movies in the Western genre 3:10 To Yuma
Once upon a time, the Western served the function that currently resides within the purview of Science Fiction: use an allegorical approach to explore themes and ideas that might not fit well within the scope of a traditional motion picture. It ha...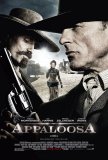 Appaloosa
One of the most evident signs of the shift in movie-goers' tastes over the years has been the decline of the Western. Once among the most popular of film genres, it now ranks near the bottom. If there's a benefit to this downturn, it's that mode... Assassination of Jesse James by the Coward Robert Ford, The
One of the longest films of the fall (both in terms of title length and running length) is The Assassination of Jesse James by the Coward Robert Ford. It seems every bit as long or longer than its 160 minutes. Parts of the movie are brilliant in a ...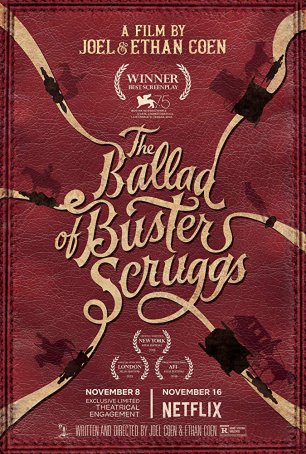 Ballad of Buster Scruggs, The
Those wacky Coens are at it again. And those serious Coens. And those loquacious Coens. The Ballad of Buster Scruggs, a paean to pre-revisionist Westerns, allows the Oscar-winning brothers to try out nearly every weapon in their considerable ... Butch Cassidy and the Sundance Kid
Despite arriving during the era when this kind of movie was beginning a slow but inexorable fall from public favor, Butch Cassidy and the Sundance Kid remains one of the best crafted and most beloved of all the Westerns. In addition to launching R...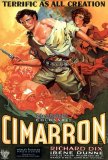 Cimarron
Cimarron, the recipient of the 1931 Best Picture Oscar, is an excellent study of how tastes have changed over the years. Critically lauded at the time of its release, Cimarron was beloved by most who saw it. Eight decades later, it is frequently ...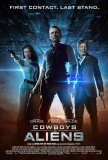 Cowboys & Aliens
Cowboys & Aliens is a mashup of a mediocre Western and a mediocre science fiction story. The resulting film is far better than the sum of its two seemingly disparate parts. Although a little overlong, the production will find favor not only with l...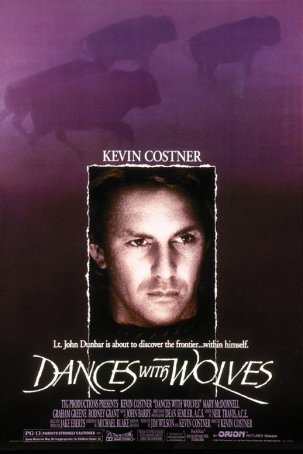 Dances with Wolves
There was a time when the western was one of Hollywood's most popular genres. Whether it was Gary Cooper standing tall in High Noon, Burt Lancaster and Kirk Douglas taking out the Clantons in Gunfight at the O.K. Corral, John Wayne fighting the Apa...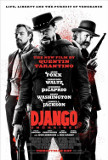 Django Unchained
One of the great strengths of Quentin Tarantino's films is the way his love of cinema permeates every frame. From subtle, throw-away lines and in-jokes to more obvious nods (such as the "old fashioned" Columbia logo at the beginning or the '70s-sty...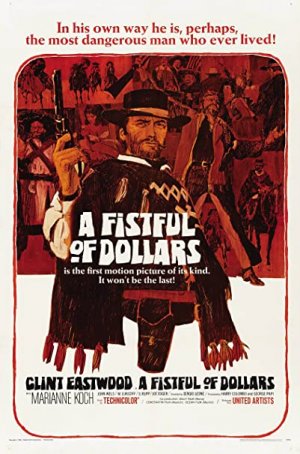 Fistful of Dollars, A
Sergio Leone's A Fistful of Dollars is notable for two things: it was the first of a new motion picture subgenre that flourished during the mid-to-late-'60s and it boosted the image of one of America's most durable stars. When A Fistful of Do...