Movies starring Viggo Mortensen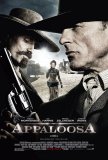 Appaloosa
One of the most evident signs of the shift in movie-goers' tastes over the years has been the decline of the Western. Once among the most popular of film genres, it now ranks near the bottom. If there's a benefit to this downturn, it's that mode...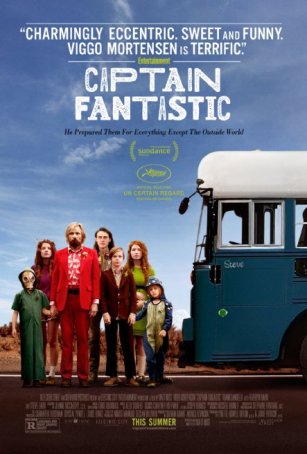 Captain Fantastic
Bucking the summer movie empty spectacle approach, Captain Fantastic is about something. Despite the title, which might stir images of a superhero story, this is a human drama about the bonds that hold and sever families and the conflict between two ... Crimson Tide
Crimson Tide is a white-knuckler with a cop-out ending. It's a thrill-a-minute ride that concludes with a whimper, like a roller-coaster that has all the drops and twists early. Make no mistake, this is a good source of early summer fun, but with...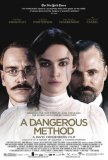 Dangerous Method, A
Reduced to its essence, David Cronenberg's A Dangerous Method is little more than an historical romantic tragedy. Since the film's three principals were pioneers in the field of psychotherapy, it goes without saying there's a lot of dialogue about ... Eastern Promises
Eastern Promises is the latest effort from acclaimed filmmaker David Cronenberg, whose recent work has elevated his status from that of a cult figure to someone in the mainstrem. Although the director has re-teamed with his The History of Violence ... G.I. Jane
With a title like G.I. Jane, it would be easy to dismiss Ridley Scott's latest effort as exploitation fare. Such a reaction, however, would do the picture an injustice. On the other hand, the movie lacks the thematic depth that the film makers wo...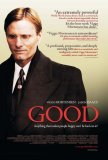 Good
Over the years, the tendency when incorporating Nazis into movies has been to use them as the kind of diabolical villain with whom it's difficult (or at least uncomfortable) to sympathize. The concept that there might have been Nazis in Germany du...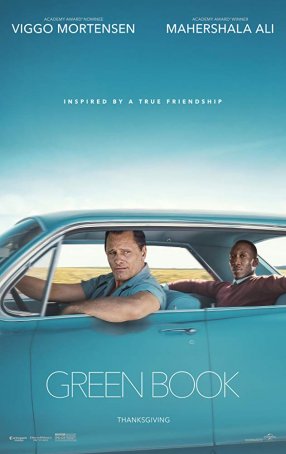 Green Book
A serious Oscar contender at a time when issues of racial interaction hold a prominent spot in the daily news cycle, Green Book is an Odd Couple­-structured motion picture with a strong overlay of social conscience. Although limited in how gr... Hidalgo
Disney's Hidalgo, about a late 19th century long distance horse race across the Arabian Desert, is a sporadically entertaining adventure movie that is hampered by poor pacing, a badly focused screenplay, and cheesy special effects. Seabiscuit this... History of Violence, A
Note: Although this review does not contain explicit spoilers, careful reading may make it possible to discern plot points. Consider this a warning. David Cronenberg, the director of such films as Dead Ringers and The Fly, has a reputation for b...