Movies starring George Dzundza Basic Instinct
In my original, unpublished review of Basic Instinct (dated March 21, 1992), I wrote the following: "There's a fine line between eroticism and exploitation, and Basic Instinct treads it, using nudity, sex, and violence to cover up the limitations o... Crimson Tide
Crimson Tide is a white-knuckler with a cop-out ending. It's a thrill-a-minute ride that concludes with a whimper, like a roller-coaster that has all the drops and twists early. Make no mistake, this is a good source of early summer fun, but with... Dangerous Minds
In the movies, like in real life, it isn't enough just to have a heart in the right place. Good intentions are nice, but they need to be backed up by an intelligent script telling an involving story. In the case of Dangerous Minds, we get an idea...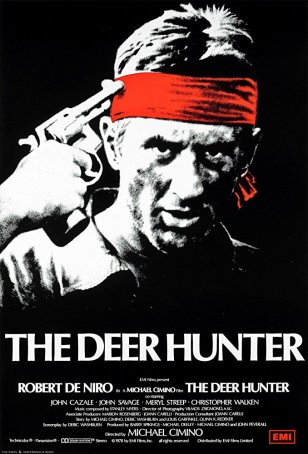 Deer Hunter, The
Of the four major Vietnam war films made in the dozen years following the fall of Saigon, The Deer Hunter was the first and, in the minds of some critics, the best. (The other three being Apocalypse Now, Full Metal Jacket, and Platoon.) Howev...