Movies starring Sharon Stone Alpha Dog
It goes without saying that it's dangerous for a lamb to spend time in the den of wolves, but when that lamb lingers longer than is necessary, the result is guaranteed. Alpha Dog, the 2006 Sundance Closing Night film whose resemblance to a real-lif... Antz
In the Magic Kingdom, they must be getting nervous. For years, Disney has had a death grip on the animated market, but, as we enter the latter years of the 1990s, the corporation that gave us Bambi and Snow White is finding their dominance cha... Basic Instinct
In my original, unpublished review of Basic Instinct (dated March 21, 1992), I wrote the following: "There's a fine line between eroticism and exploitation, and Basic Instinct treads it, using nudity, sex, and violence to cover up the limitations o... Basic Instinct 2
Who would have imagined that the most appropriate word to describe Basic Instinct 2 would be "boring?" This plodding, pretentious follow-up to 1992's hit replaces Paul Verhoeven's lurid, over-the-top style with the leaden rhythms of Michael Caton-... Bobby
In the movie business, there's no such thing as "truth in titling." If there was, Bobby would be called A Bunch of Boring, No-Name, Cookie-Cutter Characters. Although that lacks the brevity and appeal of the real title, it's more illustrative of ... Broken Flowers
Broken Flowers shows the kind of offbeat spin that a quirky independent director like Jim Jarmusch can put on a Hollywood standby: the road picture. Using equal parts understated drama and comedy, Jarmusch takes us on a trip through the present to... Casino
After viewing Casino, you may never look at Las Vegas in quite the same way. While this film, adapted from Nicholas Pileggi's nonfiction book, Casino: Love and Honor in Las Vegas, doesn't offer much in the way of startling revelations, it presents... Catwoman
Without pussyfooting around, I can state that Catwoman is a catastrophe. An amalgamation of bad clichés purr-loined from other, better superhero movies (not that there are many - if any - that can be considered worse), this motion picture is an e...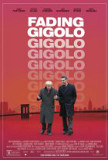 Fading Gigolo
Everyone knows John Turturro as an actor. After starting out his career during the early 1980s, he became a regular in movies made by Spike Lee and The Coen Brothers. He has worked for Martin Scorsese, Woody Allen, and Robert Redford. And, when he ...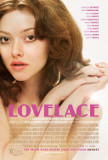 Lovelace
Creating a bio-pic of Linda Lovelace (nee Boreman) comes with its own series of challenges. The chief of these is that no one, not even Lovelace (who died in 2002), has a consistent view of the salient facts of her life. So, basing a movie on her s...