Movies starring Vanessa Paradis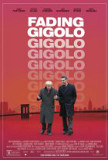 Fading Gigolo
Everyone knows John Turturro as an actor. After starting out his career during the early 1980s, he became a regular in movies made by Spike Lee and The Coen Brothers. He has worked for Martin Scorsese, Woody Allen, and Robert Redford. And, when he ... Girl on the Bridge, The (La Fille sur le pont)
It's ironic that a motion picture designed as mainstream, commercial entertainment in France will be viewed as an art house film during its American run. The movie in question is Patrice Leconte's The Girl On the Bridge, which made more than $20 m...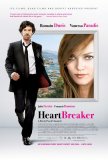 Heartbreaker
Watching Heartbreaker is like observing a bizarre cinematic experiment: what might occur if the French attempted to make an American-style romantic comedy. Whether it's a success depends on your point-of-view. The only thing to keep director Pasca...