Movies starring Julie Ferrier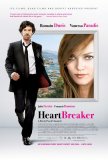 Heartbreaker
Watching Heartbreaker is like observing a bizarre cinematic experiment: what might occur if the French attempted to make an American-style romantic comedy. Whether it's a success depends on your point-of-view. The only thing to keep director Pasca...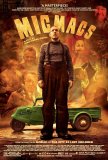 Micmacs
The latest would-be art-house sensation from French auteur Jean-Pierre Jeunet bears the title Micmacs, and has nothing to do with any entrée available at a certain high-profile fast food restaurant. It is, however, an unusual concoction that woul...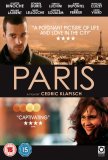 Paris
The characters forming the framework of Paris could live and breathe in any city across the world, but the location in which Cédric Klapisch's tale unwinds is integral to the fabric of the movie. Like Woody Allen and New York, Klapisch allows his...