Movies starring Dominique Pinon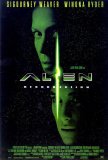 Alien Resurrection
If nothing else, Alien Resurrection emphasizes something that became apparent five years ago with Alien 3 -- the series hasn't only run out of steam, it's getting thin on new ideas. No one seems willing to take any chances with the franchise, ... Amelie
Years ago, while watching Delicatessen (in 1992) and The City of Lost Children (in 1995), I wondered which of the co-directors, Jean-Pierre Jeunet or Marc Caro, was more responsible for the films' quirky tone and striking visual style. Although Ca... City of Lost Children, The
In 1991, the creative team of Jean-Pierre Jeunet and Marc Caro introduced movie-goers to their nightmarish view of a post-apocalyptic world where troglodytes inhabited the underground and a butcher relied on apartment tenants to keep his meat cabin...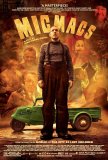 Micmacs
The latest would-be art-house sensation from French auteur Jean-Pierre Jeunet bears the title Micmacs, and has nothing to do with any entrée available at a certain high-profile fast food restaurant. It is, however, an unusual concoction that woul... Roman de Gare (Cross Tracks)
The term "Hitchcockian" has become overused in recent years, but here is a movie to which it deserves to be applied. Roman de Gare is the most recent motion picture from veteran French director Claude Lelouch, and it's easily his best work in over... Very Long Engagement, A
A Very Long Engagment is Jean-Pierre Jeunet's follow-up to his international success, Amelie. However, despite the return of elfin star Audrey Tautou, this is nothing like a sequel. Based on the novel by Sébastien Japrisot, A Very Long Engagment...