Movies starring David Morrissey Basic Instinct 2
Who would have imagined that the most appropriate word to describe Basic Instinct 2 would be "boring?" This plodding, pretentious follow-up to 1992's hit replaces Paul Verhoeven's lurid, over-the-top style with the leaden rhythms of Michael Caton-...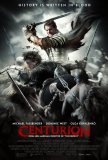 Centurion
There's a mild Conan the Barbarian flavor to Centurion - not necessarily in the way the plot moves, but in the general sense of grittiness as the heroes journey before a series of majestic backdrops while being pursued by an unstoppable evil. The ... Hilary and Jackie
The story of celebrated cellist Jacqueline du Pré is too good not to have been made into a movie. However, the most gratifying thing about director Anand Tucker's Hilary and Jackie is that it not only does it tell the tale, but does it so a uniqu... Other Boleyn Girl, The
Historical dramas aren't as popular as they were during the years when they were routinely clogging Oscar nomination lists and taking home awards, so it's a source of curiosity every time one comes out to see what concessions have been made to incr... Reaping, The
Upon reflection, it's not difficult to understand why The Reaping languished for so long on the shelves of Warner Brothers before being dumped into distribution. (Those with long memories may recall trailers for this movie popping up about a year ...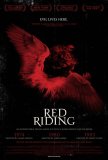 Red Riding: 1974
There are two commonly heard sayings about power. The first, "With great power comes great responsibility," sounds almost sanctimonious but represents the credo by which we expect heroic figures (such as policemen) to live. The second, "Power cor...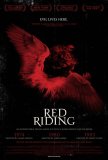 Red Riding: 1980
The middle segment of the Red Riding trilogy, Red Riding: 1980, represents the best of the three films - a taut, bleak perspective of the power of pervasive corruption. By the end of this movie, it becomes clear that the rot within the Yorkshire p...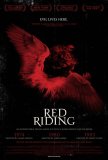 Red Riding: 1983
Red Riding: 1983 brings the Red Riding trilogy to a close and, if the five-hour saga doesn't precisely conclude with a proverbial "bang," neither does it go out with a whimper. The third movie represents the middle ground between the promising-but... Water Horse, The
Consider it Free Willy with the Loch Ness Monster. It's that kind of family-friendly movie - one that focuses on the friendship between a lonely boy and an animal. In this case, the animal happens to grow up to become Nessie. The story is clever...