Movies starring Hilary Swank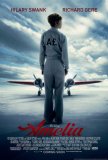 Amelia
Mira Nair's Amelia is a by-the-book bio-pic. By following the template, it's as safe and straightforward as one could possibly get, without narrative flourishes and with minimal exaggeration to satisfy Hollywood's appetite for fictionalization. Th... Black Dahlia, The
If all that mattered in movie-making was that the end result was pretty to look at, I would be giving Brian De Palma's The Black Dahlia a rave review. There's no denying the film's visual virtues: the cinematography, the set design, the costumes, ... Boys Don't Cry
On December 30, 1993 in Falls City, Nebraska, two men, John Lotter and Tom Nissen, shot and killed 21-year old Teena Brandon, along with two of her friends, Lisa Lambert and Philip Devine. Brandon, a young woman undergoing hormone therapy in prepa...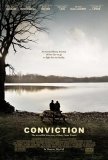 Conviction
Take a real-life feel-good story about personal heroism and use it as the basis for a generic screenplay. Lather on some prestige. Hire an Oscar-winning actress and a bunch of supporting performers with nominations on their resumes. Promote the ... Freedom Writers
The key to making a successful formula motion picture is to infuse it with energy and add a few original elements. The overall product might seem familiar but that doesn't mean it can't be an enjoyable viewing experience. This is true regardless ... Gift, The
The Gift is an example of how superior craftsmanship can transform a ho-hum genre entry into a sporadically gripping thriller. On the surface, there's nothing special about this movie - it's a run-of-the-mill supernatural murder mystery with all o...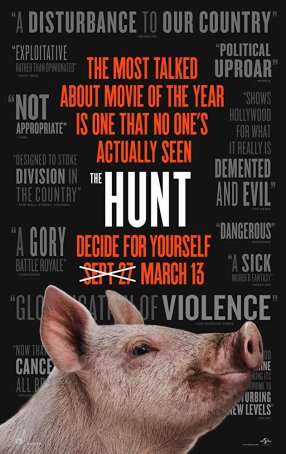 Hunt, The
As a piece of social satire, it could be argued that The Hunt runs too long. A similar complaint could be made about this as a horror/thriller property. As pregnant as the promise may be, there's not quite enough to fill the full 90-minute r...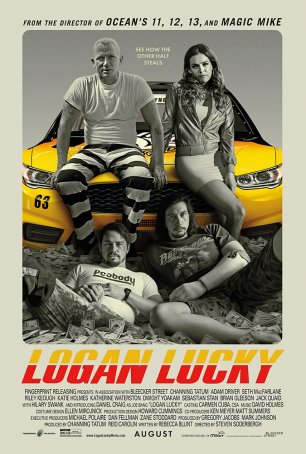 Logan Lucky
In 2013, after making Side Effects, Stephen Soderbergh announced his retirement from feature filmmaking. Over the next few years, he kept busy, primarily as the main creative force behind the TV series The Knick, which he directed, executive p... Million Dollar Baby
Warning! Beginning with paragraph #4, there are spoilers. Viewers who like virginal movie experiences should proceed at their own risk. What a marvelous return to form Clint Eastwood has made following the disaster of Blood Work. In fact, one ... P.S. I Love You
If you want an insightful movie about the grieving process, check out Grace Is Gone, which explores how a suddenly single father must cope not only with the loss of his wife but must face telling his daughters that their mother is not coming home. ...