Movies starring Patrick Dempsey
Bridget Jones's Baby
It would be fair to characterize Bridget Jones's Baby as a huge step up from the previous Bridget Jones outing, 2004's The Edge of Reason, although it's not quite in the same league as 2001's Bridget Jones's Diary. Why w... Enchanted
Once upon a time, Disney was the king of animation. Today, in the realm of CGI and 3D, they remain at the top only by virtue of a partnership with Pixar. Hand-drawn animation - the kind responsible for many of Disney's most beloved classics - is ... Freedom Writers
The key to making a successful formula motion picture is to infuse it with energy and add a few original elements. The overall product might seem familiar but that doesn't mean it can't be an enjoyable viewing experience. This is true regardless ... Hugo Pool
Robert Downey, Sr. is an original American independent film maker. He has been at his craft for more than 30 years now -- his debut, Chafed Elbows, came out in 1965. His best known work, the trilogy of Putney Swope, Pound, and Greaser's Palace, w... Made of Honor
Romantic comedies sell fantasy. Ultimately, that's their reason for being - to make even the most cynical heart crave true love. Some romantic comedies, this one included, fail because of an inability to convince the audience that the protagonists... Outbreak
Apparently, it isn't enough for a plague to be the villain. A microscopic entity, "one billionth [human] size" with the potential of wiping out the population of the United States in 48 hours, doesn't represent a sufficient threat. Therefore, Out... Scream 3
They say the third time's a charm. In the case of the Scream movie series, the Wes Craven/Kevin Williamson collaboration credited for having revived the slasher genre in the '90s, this cliché proves to be a falsehood. The most recent (and hopefu...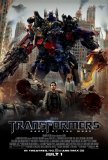 Transformers 3: Dark of the Moon
In the wake of widespread criticism of the second live action Transformers movie, Revenge of the Fallen, director Michael Bay admitted dissatisfaction with the screenplay and blamed it on the writers' strike. So what's the excuse this time? If any...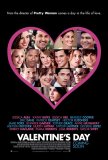 Valentine's Day
It is possible to gather a star-studded ensemble cast and make a frothy, delightful movie about love in its many guises. Richard Curtis did it with Love, Actually and a parcel of international directors accomplished something similar with the duet...