Movies starring James Marsden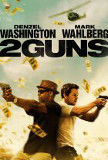 2 Guns
Fast pacing and a high energy level can cover a lot of sins, and nowhere is that more evident that in 2 Guns. The storyline contains some ridiculous elements and the climax is more like a coalescence of chaos than a legitimate conclusion, but it so... 27 Dresses
I have no idea why the people who decide such matters have elected to release this perfect Valentine's Day movie in the middle of January. Perhaps it's counter-programming for Cloverfield. Whatever the case, 27 Dresses is an illustration of what ...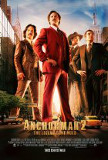 Anchorman 2: The Legend Continues
Anchorman 2: The Legend Continues could easily be called Anchorman 2: More of the Same. However, when it comes to comedy sequels, is there a reason to expect anything different? More importantly, is there a reason to want anything different? People...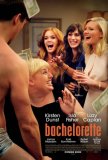 Bachelorette
Sometimes a movie is so good it makes me glad I'm in the business of writing reviews. Bachelorette is not one of those. Sometimes a movie is so bad it makes me want to go into seclusion and never see another film. Bachelorette is one of those. ...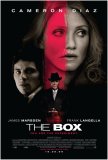 Box, The
Feelings of déjà vu while watching The Box are understandable (perhaps inevitable), with the movie evoking memories of a Twilight Zone or Outer Limits TV episode. Such similarities are not coincidental; the author of the source material, Richard...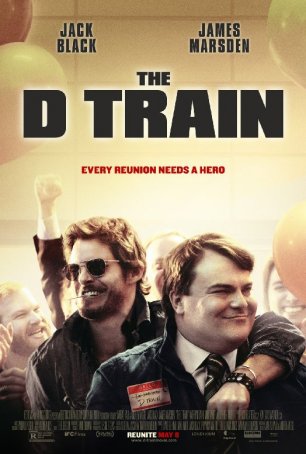 D Train, The
Most of us have known someone like Dan Landsman (Jack Black): a Type A personality whose most salient trait is that he's unbearable to be around. Dictatorial and self-absorbed, he is obsessed with being the most important person in the room. Alth...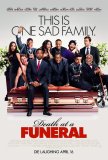 Death at a Funeral
Death at a Funeral addresses the question of whether a British comedy featuring a bunch of white guys can translate into an American setting with a group of (primarily) black characters. Since the answer is "yes," this says something about the fle... Enchanted
Once upon a time, Disney was the king of animation. Today, in the realm of CGI and 3D, they remain at the top only by virtue of a partnership with Pixar. Hand-drawn animation - the kind responsible for many of Disney's most beloved classics - is ... Hairspray
Hairspray follows in the footsteps of Little Shop of Horrors and The Producers as campy movies that became even more campy stage musicals before returning to the screen in lavish song-and-dance productions. (Spamalot may be the next title to follo... Notebook, The
I have not read Nicholas Sparks' The Notebook, but I have heard good word-of-mouth about the novel. Sadly, the elements that made the book special did not survive the transition to the screen. The Notebook, as adapted by Nick Cassavetes from a sc...