Movies starring Frank Langella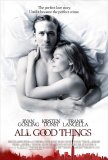 All Good Things
On paper, the story of Robert Durst makes for fascinating drama, even though it's missing an ending and several parts of the middle. When someone is writing a nonfiction book or making a documentary, such things have limited importance. But when ...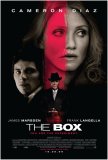 Box, The
Feelings of déjà vu while watching The Box are understandable (perhaps inevitable), with the movie evoking memories of a Twilight Zone or Outer Limits TV episode. Such similarities are not coincidental; the author of the source material, Richard...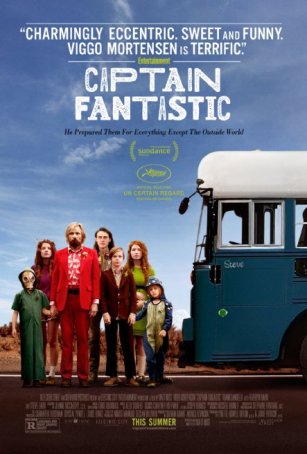 Captain Fantastic
Bucking the summer movie empty spectacle approach, Captain Fantastic is about something. Despite the title, which might stir images of a superhero story, this is a human drama about the bonds that hold and sever families and the conflict between two ... Cutthroat Island
Renny Harlin, whose previous directorial efforts include Die Hard 2 and Cliffhanger, seems fond of big, explosive action pictures. Unfortunately, excepting his debut (the middle film in the Die Hard trilogy), plot coherency hasn't been a particula...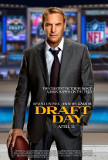 Draft Day
Draft Day is a sports movie that's almost entirely about the business of sports as opposed to what transpires on the field. This isn't the first film to make that claim - Jerry Maguire and Moneyball were more about the goings-on in the front offic...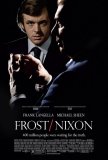 Frost/Nixon
"Never let the facts get in the way of a good story," or so the saying goes. With Frost/Nixon, director Ron Howard and playwright/screenwriter Peter Morgan have taken this precept to heart. With this movie, a fictionalized account of real events,... Good Night, and Good Luck
"Those who cannot learn from history are doomed to repeat it." - George Santayana It's astounding that a treatment of a factual incident from five decades ago could have such powerful resonance today. Lessons learned, it seems, are not taken t... Junior
The new Ivan Reitman/Arnold Schwarzenegger comedy is a one-joke affair, and it takes surprisingly little time for the potential humor in the situation to wear thin. As a result, the viewer is left with about ninety minutes of suffering through S... Ninth Gate, The
The Ninth Gate has two modes: tedious and moronic, with the two not being mutually exclusive. Then, one-hundred minutes into this seemingly interminable movie (which clocks in at about 2:10), things take a turn for the worse and The Ninth Gate spi... Starting out in the Evening
Starting out in the Evening is as much a meditation on the craft of writing as it is a May/December romance. It's a gentle, unhurried drama about how people can connect with each other through conversation, nonverbal gestures, and writing. The pa...