Movies starring Lauren Ambrose Can't Hardly Wait
With Can't Hardly Wait, I suppose first time directors Deborah Kaplan and Harry Elfont (whose previous credits include writing the script for A Very Brady Sequel) were trying to recapture the mood of a John Hughes '80s teen comedy. Unfortunately, ... Starting out in the Evening
Starting out in the Evening is as much a meditation on the craft of writing as it is a May/December romance. It's a gentle, unhurried drama about how people can connect with each other through conversation, nonverbal gestures, and writing. The pa...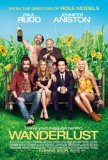 Wanderlust
Okay, Wanderlust has its moments. It's sporadically funny - funny enough to deliver a good laugh or two. The problem is, it doesn't do more than that, and the comedy is inconsistent. Is that reason enough to sacrifice an evening? Wanderlust will l...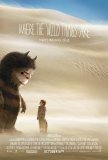 Where the Wild Things Are
Where the Wild Things Are may be the first family film in recent memory to rely not on narrative or character development but on ideas and the director's vision. The result is an involving experience for all but the most fidgety children and an op...