Movies directed by David Wain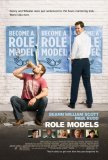 Role Models
Role Models takes a familiar PG-rated plot and adds enough profanity and nudity to earn it a family unfriendly R. Sadly, an injection of raunchiness does not equate to an increase in quality and, while Role Models can boast the occasionally funny ... Ten, The
The Ten is a comedy about the unlikeliest of subjects: The Ten Commandments. When I use the term "comedy," I do so loosely. This is one of those films where the humor is of the hit-and-miss variety, and it misses more often than it hits. The jok...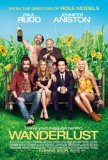 Wanderlust
Okay, Wanderlust has its moments. It's sporadically funny - funny enough to deliver a good laugh or two. The problem is, it doesn't do more than that, and the comedy is inconsistent. Is that reason enough to sacrifice an evening? Wanderlust will l...