Movies starring Famke Janssen Celebrity
Woody Allen's 1998 feature entry, Celebrity, is arguably his weakest film in half a decade, failing to reach the level of entertaining mediocrity attained by such middle-of-the-road features as Mighty Aphrodite and Deconstructing Harry, and falling... Deep Rising
Here's something to chew on: what's the favorite food of big, cheesy-looking special effects monsters like the one lurking in the bowels of a luxury liner in Deep Rising? The obvious answer to this question is cardboard, because that's the depth ... Gingerbread Man, The
Combine the talents of director Robert Altman and actors Kenneth Branagh and Robert Duvall, and you have the apparent recipe for a motion picture worth waiting for. But, although The Gingerbread Man is a finely-tuned example of mainstream entertai...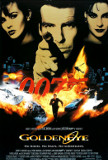 Goldeneye
Like everything else, James Bond (Pierce Brosnan) has had to change for the nineties. The venerable 007, coming off a long hiatus, has taken on his sixth face (the other five being Sean Connery, David Niven, George Lazenby, Roger Moore, and T... Hide and Seek
Some day, there will be a trivia question asking which actress appeared in movies opposite Oscar winners Sean Penn, Denzel Washington, and Robert De Niro. The answer is Dakota Fanning, although the movie in which she co-stars with De Niro is not l...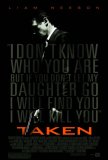 Taken
If there are any 24 fans who have wondered what the TV series might be like if Liam Neeson replaced Kiefer Sutherland, Taken provides an opportunity to have that question answered. Neeson's Bryan Mills uses nearly all the Jack Bauer tactics, inclu...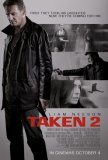 Taken 2
The original Taken, released in the United States in early 2009, was never intended to be anything more than a January throw-away. $145 million later, Fox had a different opinion of the French-made film, whose U.S. opening occurred months after it ...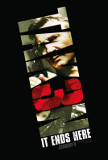 Taken 3
Taken 3 is exactly what one might anticipate from an unnecessary sequel in a mediocre franchise. Even those desperate for a Liam Neeson action fix may be disappointed. The film, directed like its immediate predecessor by Luc Besson disciple Olivier M... Ten, The
The Ten is a comedy about the unlikeliest of subjects: The Ten Commandments. When I use the term "comedy," I do so loosely. This is one of those films where the humor is of the hit-and-miss variety, and it misses more often than it hits. The jok...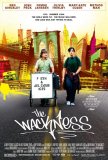 Wackness, The
The Wackness is a period piece drama that takes viewers back to the summer of 1994 in New York City. It's three months in the life of a drug dealer as he traverses the road from high school graduation to the start of college. This is basically a ...