Movies in the Thriller/Adventure genre Deep Rising
Here's something to chew on: what's the favorite food of big, cheesy-looking special effects monsters like the one lurking in the bowels of a luxury liner in Deep Rising? The obvious answer to this question is cardboard, because that's the depth ... Hard Rain
All through its production and into the early days of its initial, aborted pre-release publicity, Hard Rain bore the appropriate moniker of The Flood. Ultimately, however, Paramount Pictures, nervous that this movie would be confused with 1996's o...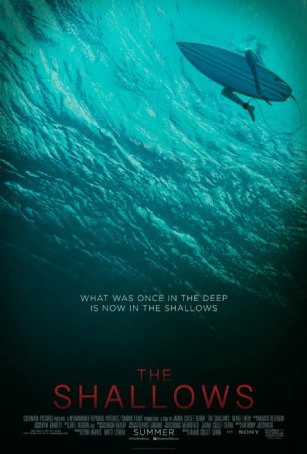 Shallows, The
The Shallows is almost a good movie. It misses by this much (hold thumb and index finger apart by an inch). For 75 of its 85 minutes, it's a gripping woman-against-nature tale with tough, determined Nancy (Blake Lively) facing her own infirmiti...