Movies starring Betty White Hard Rain
All through its production and into the early days of its initial, aborted pre-release publicity, Hard Rain bore the appropriate moniker of The Flood. Ultimately, however, Paramount Pictures, nervous that this movie would be confused with 1996's o...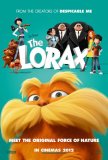 Lorax, The
"I am the Lorax. I speak for the trees. I speak for the trees for the trees have no tongues." Considering the brevity of the average Dr. Seuss book, it's no surprise that many of his best-known stories have been satisfactorily adapted into half-...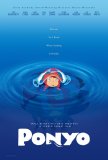 Ponyo
In some ways, watching Ponyo, the latest effort from Japanese master animator Hayao Miyazaki, is like taking a trip back into time. These days, everything to come out of American animated houses is computer-generated and/or 3-D. Gone are the tim...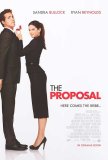 Proposal, The
The Proposal is a standard-order, by-the-book romantic comedy that offers nothing remotely fresh or new while following a formula even neophytes know by heart. For some people, that's enough. All a certain segment of the audience wants from roman...