Movies starring Mary Steenburgen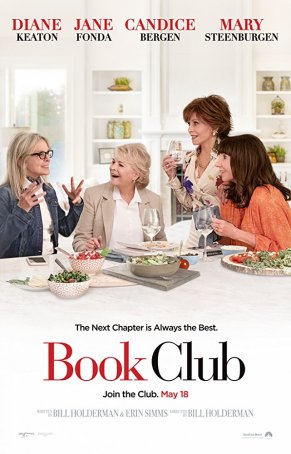 Book Club
A romantic comedy – any romantic comedy regardless of the ages, genders, or races of the participants – has two primary goals: generate laughter and give viewers at least a moment of smile-inducing giddiness. It's all about being uplifti... Brave One, The
The usual function of the "revenge flick" is to allow the viewer to vicariously experience the brutal pleasure of executing that "dish best served cold." It's a basic case of good versus evil, with the former striking back against the latter. The...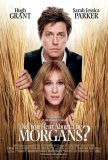 Did You Hear about the Morgans?
Did You Hear about the Morgans? Yes and, to be perfectly frank, I wish I had been spared the experience. I'm gullible. I'll buy just about any premise Hollywood is selling, provided it is sold well. Did You Hear about the Morgans? proves thes... Elf
Elf is being hailed in some quarters as the next great Christmas classic. The people making such a pronouncement must have seen a different cut of the movie than the one shown to me. Elf is a feather-light motion picture that embraces the Christm...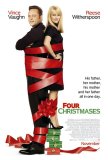 Four Christmases
This is what happens when a successful indie documentary filmmaker gets sucked in by the Hollywood system. As one can guess from the number of writers involved in this project, Four Christmases is wildly uneven, veering from screwball comedy to wo...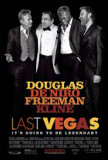 Last Vegas
A peek at the resumes of director Jon Turteltaub (The Sorcerer's Apprentice, National Treasure) and writer Dan Fogelman (Cars, Fred Claus) gives an indication that Last Vegas may not be headed for edgy, ground-breaking territory. Despite the presen... My Family
My Family, the portrait of a Mexican-American family living in East Los Angeles, boasts a series of distinguished thematic antecedents, including Francis Ford Coppola's The Godfather and Zhang Yimou's To Live. Here, as in the 1972 gangster saga, t... Philadelphia
Some will argue that a film, being essentially a means of entertainment, can do little to change a national consciousness. Others, citing the power of the medium, will claim that motion pictures possess this rare and extraordinary ability. These ...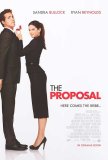 Proposal, The
The Proposal is a standard-order, by-the-book romantic comedy that offers nothing remotely fresh or new while following a formula even neophytes know by heart. For some people, that's enough. All a certain segment of the audience wants from roman...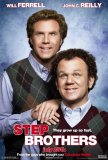 Step Brothers
When did Will Ferrell stop being funny? It wasn't that long ago that this Saturday Night Live alum looked to be following in the footsteps of the likes of Jim Carrey and Adam Sandler but, somewhere along the way, Ferrell's train derailed. Now, on...