Movies starring Jodie Foster Brave One, The
The usual function of the "revenge flick" is to allow the viewer to vicariously experience the brutal pleasure of executing that "dish best served cold." It's a basic case of good versus evil, with the former striking back against the latter. The...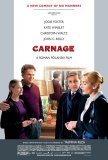 Carnage
Carnage is a French dark comedy made with an A-list cast and filmed in English. Adapted from the play God of Carnage by the play's scribe, Yasmina Reza, and director Roman Polanski, Carnage makes no attempt to "open up" the stage production. With t... Contact
Contact is likely to change a lot of perceptions -- not only about the role of humankind in the universe, but about what special effects can do for a movie when they're used in the service of a story, rather than the other way around. Contact...
Elysium
Elysium is a thoroughly entertaining science fiction/action spectacle that reinforces the argument that director Neill Blomkamp (District 9) has what it takes to enthrall audiences. However, I can't help but wishing this material had been given "th... Flightplan
Flightplan is the latest motion picture to take an intriguing premise and flush it into the septic tank. Despite the participation of selective, talented actress Jodie Foster and a screenplay that borrows heavily from The Lady Vanishes, Flightplan...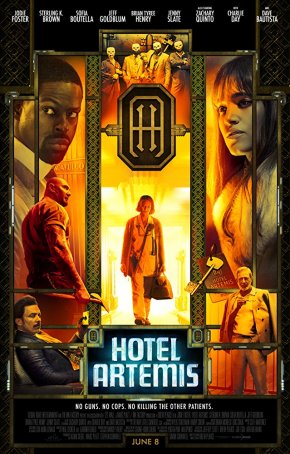 Hotel Artemis
Hotel Artemis has the look and feel of a graphic novel adaptation, albeit with a few pages missing. With its flashy action sequences and Tarantino-wannabe vibe, the movie tries hard to be hip and edgy but ends up simply being uneven. Tonal shi... Inside Man
With so much talent involved - both in front of and behind the camera - one has a right to anticipate something special from Inside Man. Does it deliver? Spike Lee's latest joint is a workmanlike thriller that provides solid performances; a mixtur... Maverick
Maverick may be as close as anything comes to a perfect summer movie (as opposed to a perfect movie). It has great action sequences, more than a splash of legitimately-funny humor, solid performances from engaging actors, and a script that doesn't... Nell
Nell, Jodie Foster's return to dramatic acting following a flirtation with Maverick's action-comedy, is an entirely human movie. In this lush, green world of rolling hills and crystal pools, technology is an unwelcome intruder; civilization, a thr... Nim's Island
Whenever a movie addresses the subject of a girl living alone on a desert island, the soft porn warning lights go on. So it may come as a bit of a surprise that Nim's Island is a family film in which no one considers skinny-dipping. What's more, i...