Movies starring Abigail Breslin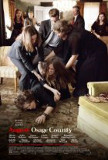 August: Osage County
August: Osage County is all about the acting. That makes sense because the storyline doesn't offer much that could be considered new or remarkable. It's as big a downer as the pills popped by matriarch Violet Weston (Meryl Streep) but the quality ...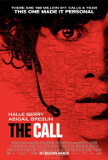 Call, The
Note: This review contains spoilers. It isn't possible to discuss the full breadth of The Call's stupidity without providing some specifics. Labeling The Call as "relentlessly dumb" would be an overestimation of its intelligence. This is as br... Definitely, Maybe
In spite of an awkward title and an uninspired choice for the leading man, Definitely, Maybe nevertheless manages to charm with its bittersweet story of love and loss that ends on an upbeat and romantic note. The movie starts out as one thing but,...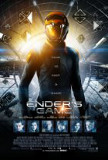 Ender's Game
Ender's Game, long a staple of science fiction readers, has had a strange, winding trip to the silver screen. For many years, Orson Scott Card refused to sell the rights to the book, wanting to maintain control over the final product. This iteratio... Little Miss Sunshine
It takes a deft hand to fashion a feel-good movie with plenty of laughs and an upbeat ending out of a story that includes drug addiction, a suicide attempt, a death, Nietzsche, and Proust. Despite treading through a minefield of tone shifts, co-di...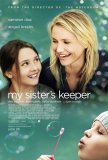 My Sister's Keeper
Death is as natural a part of life as is birth; every existence ends in the former as it begins in the latter. Human beings, however, have a natural aversion to addressing death in an open and honest manner. It's as unsuitable for polite conversa... Nim's Island
Whenever a movie addresses the subject of a girl living alone on a desert island, the soft porn warning lights go on. So it may come as a bit of a surprise that Nim's Island is a family film in which no one considers skinny-dipping. What's more, i... No Reservations
No Reservations is an adequate adaptation of Sandra Nettelbeck's 2001 German feature, Mostly Martha. While not as emotionally resonant as its inspiration and tending a little more toward melodrama, No Reservations is nevertheless a uplifting tale ...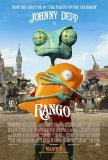 Rango
The first animated film from ILM is also the first memorable motion picture of 2011. Also, in a break from Hollywood's incessant race to surcharge parents to death by releasing anything bearing the "family film" moniker in 3-D, Rango is available i...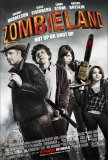 Zombieland
Simply put, most horror films are not scary. There are exceptions, of course, but those are increasingly rare. I think the last horror movie that had me on edge may have been The Mist, and that was released two years ago. Nevertheless, the genre...