Movies starring Harry Dean Stanton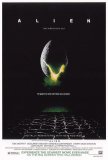 Alien
When Alien was first released during the summer movie season of 1979, science fiction films were all the rage. The trend had been started two years earlier with the unexpected box office success of Star Wars, and, by 1979, anything even remotely co... Escape from New York
1988. New York City, overrun by crime, is walled in. It becomes the world's largest, most uncontrolled prison, with the inmates prevented from escaping by armed guards who man the walls twenty-four hours a day. Those confined within the cit...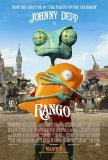 Rango
The first animated film from ILM is also the first memorable motion picture of 2011. Also, in a break from Hollywood's incessant race to surcharge parents to death by releasing anything bearing the "family film" moniker in 3-D, Rango is available i...
Repo Man
Over the years since its March 1984 release, Alex Cox's debut feature, Repo Man, has developed a reputation as a "cult classic." Unlike many other films to claim that badge, this one deserves it. Largely dismissed by mainstream audiences dur...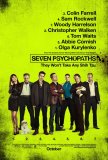 Seven Psychopaths
For about 75 minutes, Seven Psychopaths is a rollicking good movie - kinetic, clever, funny, and brutal. Then, inexplicably, it falls apart. Perhaps writer/director Martin McDonagh (In Bruges) didn't know how to end it, or perhaps his attempts to d... Straight Story, The
David Lynch's body of work is surely one of the most recognizable of any living director. From the nightmarishness of his debut, Eraserhead, to the bleakness of Blue Velvet to the bizarrely compelling quality of his TV series, "Twin Peaks," Lynch ...