Movies starring Ernest Borgnine Dirty Dozen, The
More than 30 years after its initial release, The Dirty Dozen remains one of the most popular war films ever to grace the silver screen - a reputation that not even three bad made-for-TV sequels in the late '80s could tarnish. A quintessential "gu... Escape from New York
1988. New York City, overrun by crime, is walled in. It becomes the world's largest, most uncontrolled prison, with the inmates prevented from escaping by armed guards who man the walls twenty-four hours a day. Those confined within the cit...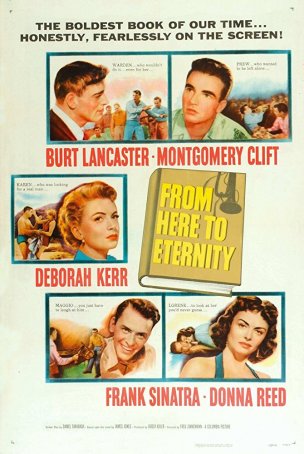 From Here to Eternity
The lasting image most people have of From Here to Eternity is of Sgt. Milton Warden (Burt Lancaster) embracing Karen Holmes (Deborah Kerr) on the beaches of Hawaii with the surf churning around them. This iconic moment, emblazoned in the minds... Gattaca
Welcome to the 21st Century, an era when things aren't that much different, but people are. No longer is standard procreation the accepted way to reproduce. Consider all of the birth defects that such an approach can bring about. And, while ...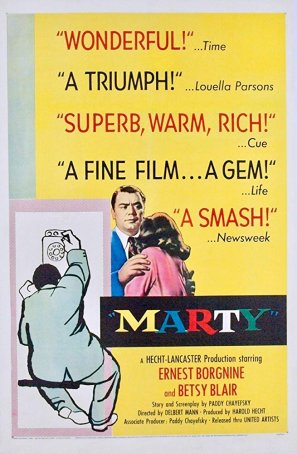 Marty
It's a cliché to remark that "they don't make them like they used to" but, in the case of Marty, it's true. The simple, character-based romance is a thing of the past; even indie filmmakers rarely attempt it today. The first thing o...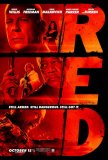 Red
Not to be confused with the early-'90s Kieslowski film of the same name. Definitely not. Sometimes, casting makes a difference. Under the stewardship of the same director with the same screenplay, Red might be an enjoyable-but-forgettable late... Wild Bunch, The
Violence comes in many shapes, sizes, and forms. Twenty-six years ago, when Sam Peckinpah's The Wild Bunch was first released, it caused a stir because of its gritty, uncompromising style. The deaths in this film are neither sterile nor heroic. W...