Movies starring Uma Thurman Batman and Robin
With Batman and Robin, the fourth entry in the recent Batman movie series, the profitable franchise appears poised to take a nosedive. This film, which places yet another actor in the batsuit, has all the necessary hallmarks of a sorry sequel... Be Cool
Be Cool, the belated sequel to 1995's Get Shorty, has moments when we think it's going to work. It occasionally tantalizes with witty dialogue and sharp supporting performances. Alas, those are only teases - the film is priming us for something t...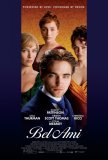 Bel Ami
If the goal of Bel Ami was to capture a fleeting flavor of Dangerous Liaisons, the intention should be deemed a failure. Based on Guy de Maupassant's 1885 novel, Bel Ami is the meandering, unfocused tale of the rise of an unprincipled opportunist i...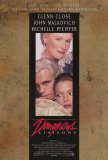 Dangerous Liaisons
As happens with surprising regularity in the movie industry, at the time when Dangerous Liaisons entered production, it was not the only adaptation of Choderlos de Laclos' 18th century French novel on the drawing board. The rival film, Valmont, wa... Gattaca
Welcome to the 21st Century, an era when things aren't that much different, but people are. No longer is standard procreation the accepted way to reproduce. Consider all of the birth defects that such an approach can bring about. And, while ... Kill Bill (Volume 1)
Quentin Tarantino fans have been waiting six long years for the release of the director's follow-up to Jackie Brown. So what do they get for their patience? An incomplete movie, artlessly cleft in the middle. Cinema interruptus. A film whose ed... Kill Bill (Volume 2)
Two things are readily apparent about Kill Bill Volume 2. First, unlike its predecessor, this is a complete movie. It stands on its own. It is possible to see and enjoy Volume 2 in a way that was not true of Volume 1. Viewed in retrospect, the ... Les Miserables (1998)
As written by Victor Hugo, the 19th century classic novel Les Miserables is a long, sprawling epic that encompasses everything from the political upheaval of post-Revolutionary France to the intimate orchestrations of the heart. Over the years, mi... Life Before Her Eyes, The
The Life Before Her Eyes is an examination of survivor guilt. It uses as its backdrop a Columbine-like school shooting and flashes back and forth between a girl as she is at the time of the incident and the woman she will be fifteen years later. ... My Super Ex-Girlfriend
I once wrote that the only thing as necessary to a superhero movie as a nasty villain is a love interest. With My Super Ex-Girlfriend, director Ivan Reitman has shifted the focus away from the former and onto the latter. The twist here is that th...