Movies starring Lucy Liu Charlie's Angels
When Charlie's Angels first hit the TV airwaves in the 1976-77 season, it was a national phenomenon. Every Wednesday night, millions of household sets would be tuned into ABC for the further adventures of the three "legs" of millionaire private in... Code Name: The Cleaner
It is accepted practice that a comedy, even the most outrageous one, must have some sort of skeletal plot structure. Most of these are nonsense and sometimes impede the viewer's ability to enjoy the film's humorous antics. Such is the case with C... Domino
I'm sure the story of bounty-hunter Domino Harvey would make for compelling cinema if only Tony Scott had decided to film it without the masturbatory excesses that are evident in Domino. Over-the-top doesn't begin to describe Scott's off-putting, ... Kill Bill (Volume 1)
Quentin Tarantino fans have been waiting six long years for the release of the director's follow-up to Jackie Brown. So what do they get for their patience? An incomplete movie, artlessly cleft in the middle. Cinema interruptus. A film whose ed... Kill Bill (Volume 2)
Two things are readily apparent about Kill Bill Volume 2. First, unlike its predecessor, this is a complete movie. It stands on its own. It is possible to see and enjoy Volume 2 in a way that was not true of Volume 1. Viewed in retrospect, the ...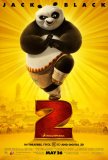 Kung Fu Panda 2
The average animated sequel is content to apprehend the successful elements from its predecessor and regurgitate them. The result, no matter how enjoyable, often drips with an overly familiar precipitation. Dreamworks' biggest animated franchise, S...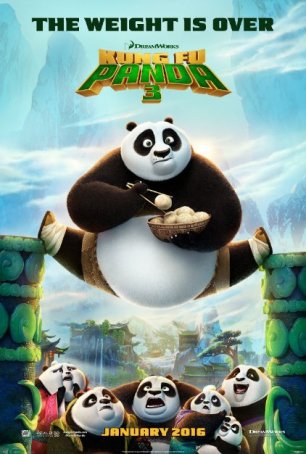 Kung Fu Panda 3
Kung Fu Panda 3 falls on the kids-only end of the family movie spectrum. Unlike the best animated films, Kung Fu Panda 3 is content to appeal primarily to younger viewers, offering little of substance for the parents who accompany them to theaters. I...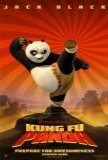 Kung-Fu Panda
Kung Fu Panda adopts a different, less zany tone than one might expect from a movie with that title, especially considering that Jack Black has been brought on board to provide the lead voice. While it would be unfair to say that the movie doesn't... Lucky Number Slevin
Lucky Number Slevin is a fascinating case study of what might result if Quentin Tarantino directed a script written for Alfred Hitchcock. From a screenwriting perspective, this is pure suspense, with twists that would appeal to The Master, includi...