Movies starring Cedric The Entertainer Be Cool
Be Cool, the belated sequel to 1995's Get Shorty, has moments when we think it's going to work. It occasionally tantalizes with witty dialogue and sharp supporting performances. Alas, those are only teases - the film is priming us for something t...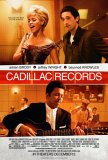 Cadillac Records
Cadillac Records, while not a "musical" in the traditional sense, is close to 50% musical content and 50% drama. Accordingly, it's about 50% good and 50% bad. The re-creations of some of the most noteworthy blues and early rock tunes from the '50... Charlotte's Web
As family features go, Charlotte's Web may be the best we have seen in a while. Technically adept and surprisingly affecting, the movie translates E.B. White's children's book into a motion picture that will enthrall children and engage their paren... Code Name: The Cleaner
It is accepted practice that a comedy, even the most outrageous one, must have some sort of skeletal plot structure. Most of these are nonsense and sometimes impede the viewer's ability to enjoy the film's humorous antics. Such is the case with C... Intolerable Cruelty
For whatever reason, the Coen Brothers' comedies (such as Raising Arizona, The Hudsucker Proxy, and The Big Lebowski) have always garnered less critical attention than the filmmakers' more serious fare (such as Blood Simple, Barton Fink, and Fargo)...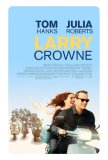 Larry Crowne
A dozen years ago, the prospect of a romantic comedy starring Tom Hanks and Julia Roberts - two of the most bankable actors of the late-'90s and early-'00s - would have created waves of anticipation. In 2011, this second collaboration between the t... Madagascar
Eventually, it had to happen: a computer-animated dud. It's surprising it has taken this long, and we have been spoiled by the high quality of the product, with such winning titles as Toy Story, Shrek, Finding Nemo, The Incredibles, and others. B...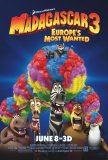 Madagascar 3
Madagascar 3 raises an interesting question about what movie-goers want from animated films: intelligent, thoughtful productions that use artwork, rather than live-action, to tell a story, or colorful crap that can be used to distract children for ...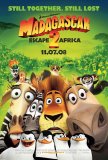 Madagascar: Escape 2 Africa
One reason to lament the existence of Madagascar: Escape 2 Africa (which will hereafter be referred to merely as Madagascar 2) is too bemoan the considerable amount of talent that was tied up developing this uninspired sequel when it could have bee... Man of the House
The men in black at Columbia Pictures made the right decision when they elected not to screen Man of the House for critics. The film fails in so many ways that it's impossible to imagine it getting more than a handful of positive reviews; all but ...