Movies directed by Gary Winick 13 Going on 30
There's something irresistible about a displaced consciousness story, whether it's an adult occupying the body of a child, a child occupying the body of an adult, or a gender switch. 13 Going on 30 belongs to the same sub-genre as Big, although ma...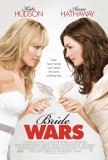 Bride Wars
This movie gave me a headache. Okay, maybe that's an unfair charge to lay at its feet but the fact is that when I walked into the theater, I was fine and when I walked out I had a throbbing pain between my temples. And Bride Wars is the kind of m... Charlotte's Web
As family features go, Charlotte's Web may be the best we have seen in a while. Technically adept and surprisingly affecting, the movie translates E.B. White's children's book into a motion picture that will enthrall children and engage their paren...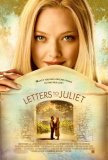 Letters to Juliet
When it comes to romantic movies, I have adopted a philosophy. All that's really required to craft an affecting love story is that the protagonists are well-developed, the actors playing them evidence a degree of sexual chemistry, and their relati...