Movies in the Family genre Cat in the Hat, The
There is an almost overpowering desire to write this review in the style of Dr. Seuss, but I will resist it - primarily because the end product is more Mike Myers and overblown production design than it is the clever text of one of the most beloved... Charlotte's Web
As family features go, Charlotte's Web may be the best we have seen in a while. Technically adept and surprisingly affecting, the movie translates E.B. White's children's book into a motion picture that will enthrall children and engage their paren... Enchanted
Once upon a time, Disney was the king of animation. Today, in the realm of CGI and 3D, they remain at the top only by virtue of a partnership with Pixar. Hand-drawn animation - the kind responsible for many of Disney's most beloved classics - is ... George of the Jungle
I suppose there are a lot of Generation Xers who harbor a certain fondness for the old TV cartoon George of the Jungle, which ran on Saturday mornings in the late '60s and early '70s (apparently, there were only 17 episodes produced, but they w... How the Grinch Stole Christmas
For more than three decades, How the Grinch Stole Christmas has been a holiday season television staple. The 22-minute cartoon, based on the book by Dr. Seuss and narrated by Boris Karloff, has enchanted multiple generations of children (not to me... Last Mimzy, The
New Line honcho Bob Shaye has been in the news a lot recently, primarily because of an increasingly acrimonious feud with Peter Jackson over profits from The Lord of the Rings. With The Last Mimzy, Shaye steps back into the director's chair for th... Little Princess, A
A "family movie" is often loosely defined as a motion picture that, aimed at children, is likely to bore parents to tears. Numerous examples leap to mind, most of them from Walt Disney Studios, a production company that holds the curious dist...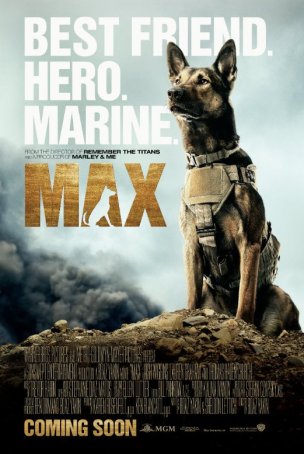 Max
The live-action family film, once a cinema staple, has been made all-but-extinct by a surge in the availability of animated fare. Max is a throwback of sorts - a movie about the relationship between a boy and his dog. Lassie springs to mind as the ge... Miracle on 34th Street
Yes, Virginia, there is a Santa Claus. Every year around the Christmas season, it seems impossible to turn on the television without seeing either George Seaton's Miracle on 34th Street or Frank Capra's It's a Wonderful Life. Like Handel's "Me... Mr. Magorium's Wonder Emporium
There's something a little annoying about a movie that tries this shamelessly to be endearing and family friendly. Typically, these kinds of films feature Santa Claus in a significant role. Here, there is no Santa but there is a 243-year old guy ...