Movies starring Dylan Mcdermott In the Line of Fire
In 1963, Frank Horrigan was among the "best and brightest" of the Secret Service, the personal choice of President Kennedy. On November 22 in Dallas, an afternoon that Horrigan will never forget, he became one of the few living agents to lose a pr... Messengers, The
I define a "boo!" moment as an instant in a movie when there is a loud sound, usually accompanied by a musical stinger and occasionally in concert with the fast pass of an unidentifiable object across a portion of the camera's field of view. The i... Miracle on 34th Street
Yes, Virginia, there is a Santa Claus. Every year around the Christmas season, it seems impossible to turn on the television without seeing either George Seaton's Miracle on 34th Street or Frank Capra's It's a Wonderful Life. Like Handel's "Me...
Olympus Has Fallen
There's irony to be found in the recognition that the best Die Hard to be released in 2013 isn't the franchise's official entry, A Good Day to Die Hard, but the White House-based copycat, Olympus Has Fallen. And, while Gerard Butler is no Bruce Wil...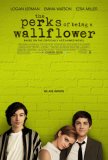 Perks of Being a Wallflower, The
Most of us, even some who were part of the "in crowd," think of ourselves as having been outsiders during high school. It's the nature of adolescence. Movies like Stephen Chbosky's The Perks of Being a Wallflower capture the awkwardness, the lonel... Til There Was You
Most romantic comedies make it known early in the proceedings that they intend to follow all the time-honored, tried-and-true conventions of the genre by leading us down a well-trodden path littered with formulaic plots and overused character type... Wonderland
There's no nudity whatsoever in James Cox's Wonderland, which is ironic, since it's about events from the life of the first big-time porn star, John Holmes (Val Kilmer). Unlike Boogie Nights, which was loosely based on the rise and fall of Holmes d...