Movies starring Sarah Jessica Parker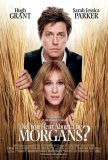 Did You Hear about the Morgans?
Did You Hear about the Morgans? Yes and, to be perfectly frank, I wish I had been spared the experience. I'm gullible. I'll buy just about any premise Hollywood is selling, provided it is sold well. Did You Hear about the Morgans? proves thes... Ed Wood
A title like "the Worst Director of All Time" virtually assures that people will remember Ed Wood, although perhaps not in exactly the way the filmmaker would have preferred. Tim Burton, with a biopic that is as much a parody as a tribute, has bro... Failure to Launch
Failure to Launch fails at more than just launching. It fails at romance and comedy. It fails to make the lead characters interesting and their love affair believable. And it fails to develop a consistent tone that would enable viewers to suspend... Family Stone, The
It's a tough thing for a dysfunctional-family-at-Christmas movie to avoid doses of melodrama, and it's fair to say that The Family Stone contains its share. But the nice thing about the movie is that it avoids overt manipulation. There's some - i... First Wives' Club, The
It's something of a mystery how three accomplished comic actresses like Diane Keaton, Goldie Hawn, and Better Midler found themselves in the midst of an atrocious mess like The First Wives Club. My best guess is that the story looked better --...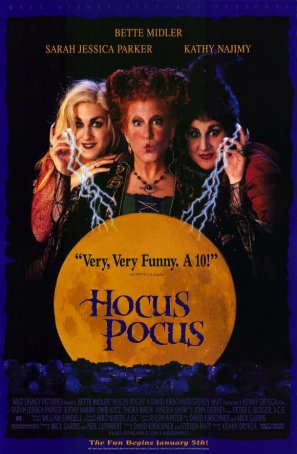 Hocus Pocus
It's 1693 and a trio of witches (Winifred, played by Bette Midler; Sarah, played by Sarah Jessica Parker; and Mary, played by Kathy Najimy) are preparing a spell that will ensure them immortality and eternal youth. However, before the magic is...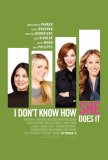 I Don't Know How She Does It
It's a challenge faced by every workaholic parent: balancing the time-sucking pressure of a high-profile job with the needs of a family. Because of societal expectations and traditional norms, women typically face more scrutiny and criticism than m... Mars Attacks!
What do you get if you use Tim Burton, the inspired and irreverent director of Batman and Ed Wood, to combine an invasion force of bug-eyed, big-brained Martians, a star-studded cast featuring some of the biggest names in Hollywood, and a huge spec...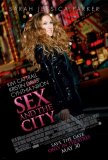 Sex and the City
In transitioning Sex and the City from the small screen to the big one, filmmaker Michael Patrick King (who was also one of the HBO show runners) chose not to make the movie inclusive. This is for the fans, and only for the fans. Those who lived a...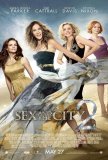 Sex and the City 2
"Movies for fans" (as distinguished from "fan-made movies") - motion pictures targeted primarily at aficionados of a series and secondarily at the public - have been around for decades, but never has one been as openly dismissive of the general mov...