Movies in the Science Fiction/Comedy genre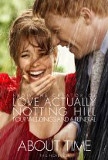 About Time
Time travel stories are tricky things. Although there's no hard-and-fast way to develop one, consistency is a key. As a screenwriter, when you're dealing with things like reworking history and spinning off alternate universes, it's necessary to sti... Brazil
Terry Gilliam's Brazil is one of those films whose enduring reputation is based at least in part on events surrounding its stormy distribution history. Taken at face value, Brazil is a stinging, Strangelovian satire of the power of the bureaucracy... Galaxy Quest
Back in the years when Star Trek was still a cult phenomenon (instead of a mainstream cash cow for Paramount Pictures), fan fiction was about the only way Trekkies could experience the latest exploits of their favorite characters. One of the more ...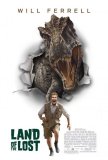 Land of the Lost
What were they thinking? Not only does the concept of re-imagining a campy Saturday morning TV show as a Will Ferrell "family-friendly" big-budget movie sound bad, it is bad. A turd of T-Rex proportions, Land of the Lost makes one remember last s... Mars Attacks!
What do you get if you use Tim Burton, the inspired and irreverent director of Batman and Ed Wood, to combine an invasion force of bug-eyed, big-brained Martians, a star-studded cast featuring some of the biggest names in Hollywood, and a huge spec... Men in Black
Have you ever seen a tabloid headline like this: "Woman gives birth to son of six-headed alien"? Men in Black, the new science fiction comedy from cinematographer-turned-director Barry Sonnenfeld (Get Shorty), postulates that such stories are not... Men in Black II
Men in Black II would be a thoroughly entertaining affair if it wasn't for one thing: the plot. The annoying and pointless storyline is a constant irritant because it diverts our attention from the real reason to see this movie - the easygoing ch...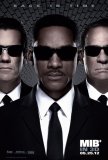 Men in Black III
The problem with some franchises is that the studios don't know when it's time to quit. The lackluster nature of Men in Black II should have been a hint to Sony that the Men in Black series had run its course. Now, at least ten years beyond the "s...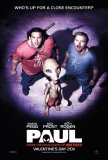 Paul
Paul is arguably the best science fiction comedy since Galaxy Quest. Despite being humorous in its outlook and providing numerous "Easter eggs" to fans of Star Wars, Aliens, Close Encounters, and E.T. (amongst others), this isn't a parody. Outside ...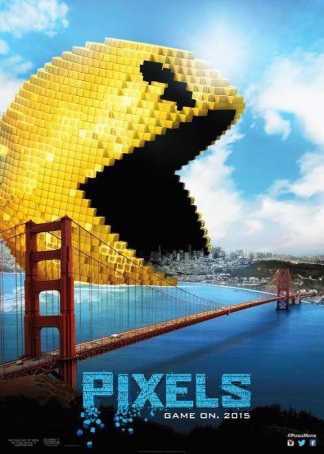 Pixels
The Adam Sandler slide continues. Sandler, once a box office giant whose stock has plummeted in recent years, no longer seems capable of making a watchable movie. His latest, Pixels, an homage to the early 1980s video game craze, offers an appeal to ...