Movies starring Bill Nighy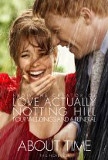 About Time
Time travel stories are tricky things. Although there's no hard-and-fast way to develop one, consistency is a key. As a screenwriter, when you're dealing with things like reworking history and spinning off alternate universes, it's necessary to sti...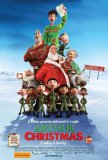 Arthur Christmas
When it comes to Christmas movies, although most are quickly forgotten, a select few go on to become touchstones, beloved and re-watched by families year after year after year. Arthur Christmas may have what it takes to join the latter category. Wi...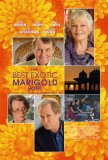 Best Exotic Marigold Hotel, The
The Best Exotic Marigold Hotel is one of those pleasant, inoffensive British movies that offers a passably entertaining two hours without providing material that could be construed as edgy or stimulating. The problem may be that it's a little too p... Constant Gardener, The
For his follow-up to City of God, Brazilian director Fernando Meirelles has elected to adapt John Le Carré's The Constant Gardener into movie form. A slow-burn thriller simmering with international intrigue, the book would at first seem too long ...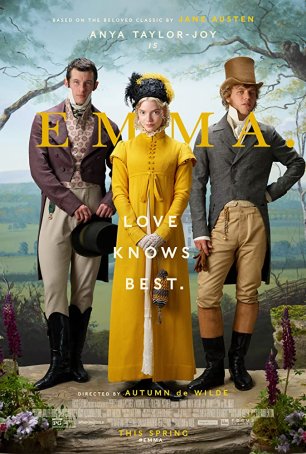 Emma
William Shakespeare. Charles Dickens. Jane Austen. Those three authors are perhaps the most frequently adapted writers of classic novels in the relatively short history of cinema. There's a reason for that. The timeless nature of their outpu... Flushed Away
In the past few years, CGI animated films have fallen into a depressing rut. The objective has become getting a product out the door rather than taking the time and effort to produce something memorable. The result has been a generic, formulaic m...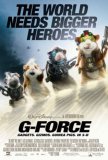 G-Force
I feel bad for Hoyt Yeatman. I really do, although perhaps not as bad as I feel for myself for having sat through his feature debut. But here's a guy who has paid his dues. He got started way back in 1977 helping out in the special effects depar... Hitchhiker's Guide to the Galaxy, The
For those who are fans of Douglas Adams' Hitchhiker's five-book "trilogy," I have two words of advice: Don't Panic! The 2005 film version of the book isn't nearly as bad as many Hitchhiker's lovers have feared. Of course, it's also not as good as i...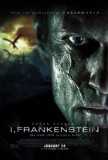 I, Frankenstein
"From the producers of Underworld." Hmmm. Is that supposed to get me excited? Truth be told, such a tag line might be effective because, as pointless and shallow as the Underworld films are, they have a devoted following. Sadly, as apt as comparis...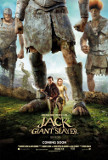 Jack the Giant Slayer
Jack the Giant Slayer is an enjoyable fantasy/adventure whose magic is partially undermined by marginal 3-D. Once again, the ugliest aspects of this format rear their heads: dim and fuzzy images, lackluster colors, and poor definition. Everything i...