Movies starring Tom Wilkinson Batman Begins
Of all the major comic book characters to transition to a less static visual media, none has been more mistreated than the Bat-Man. As originally envisioned by creator Bob Kane in 1939, Batman was a dark character who walked the tightrope between ...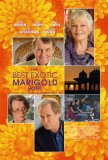 Best Exotic Marigold Hotel, The
The Best Exotic Marigold Hotel is one of those pleasant, inoffensive British movies that offers a passably entertaining two hours without providing material that could be construed as edgy or stimulating. The problem may be that it's a little too p...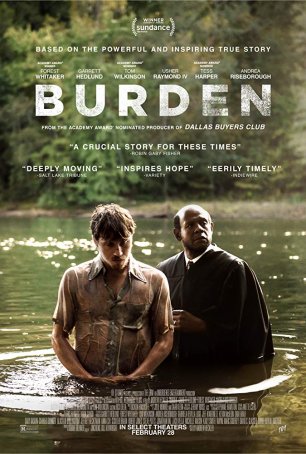 Burden
This review contains some minor spoilers.Burden is one of those socially-conscious movies where you're tempted to say, "Well, at least its heart is in the right place." A historically-based film with an old-fashioned theme of love triumph... Cassandra's Dream
With Cassandra's Dream, we may finally be seeing confirmation of what many have suspected for years: that Woody Allen's period of greatness as a filmmaker is over. A few years ago, Match Point provided hope that we might be observing a re-invention...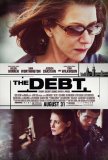 Debt, The
Watching The Debt, I was reminded of how entertaining a well-executed Cold War thriller can be. Although elements of this movie, based on the 2007 Israeli film Ha-Hov, have a kinship to Steven Spielberg's Munich, the overall thrust is more in line ...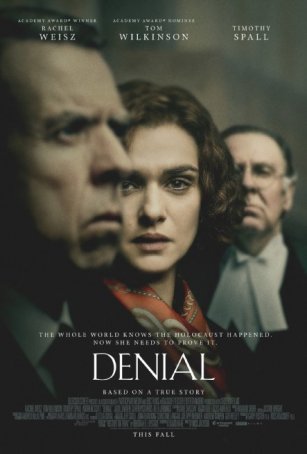 Denial
It's strangely refreshing to watch a courtroom drama where theatricality doesn't trump meticulous examination and cross-examination. Most movies about law & order, regardless of the factual basis (or lack thereof) of their source mate... Eternal Sunshine of the Spotless Mind
A unique romantic comedy, unfettered by the normal expectations of the genre, is a rare and wondrous thing. That's precisely what director Michel Gondry, working from a screenplay by Charlie Kaufman (Being John Malkovich, Adapatation), delivers. ... Exorcism of Emily Rose, The
The Exorcism of Emily Rose is being sold as the latest PG-13 horror movie, albeit one that deals with demonic possession instead of ghosts. In reality, however, it's a courtroom drama with a twinge of the supernatural (most of which occurs during fl... Full Monty, The
The Full Monty is the third recent dramatic comedy to emerge from the United Kingdom to illustrate the effects of unemployment on the individual and the family. Like Brassed Off! and The Van, The Full Monty combines humor with light drama to e...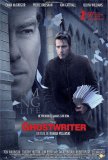 Ghost Writer, The
The Ghost Writer is a reminder that, regardless of his real-life problems, Roman Polanski can still craft compelling thrillers. This isn't Chinatown, but it doesn't need to be. Based on the novel The Ghost by Robert Harris, it's a fictional tale ...